It is plausible to believe that the George Cross award was a political move designed to instil hope in the nation at a crucial time in World War II, with Malta having endured tough air raid attacks and needing nothing short of a miracle at the time.
But I believe the award was genuine and that Malta set an example to the rest of the world through its immense bravery and actions. The awarding of the George Cross was thus simply a recognition of this bravery by the British empire.
So I do not think the George Cross is a degrading symbol on our national flag – rather, it is something that should be paraded for all to see as it is a symbol of our valiant efforts. Michael Buhagiar, B.Sc. (Hons) Chemistry with materials, 2nd year.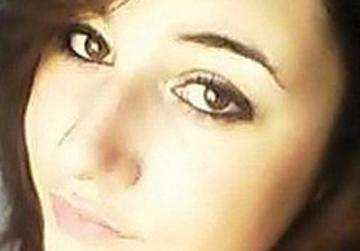 I feel the George Cross was genuinely awarded to the Maltese as a way to commemorate their bravery. The George Cross celebrates our ancestors and is a reminder for present and future generations to embrace their rich heritage.
Although the George Cross is not a national symbol, it is still a milestone in Malta's history.
Having been conquered by the English, Malta had to adjust accordingly and this may have resulted in a servile Maltese disposition.
Regardless of this, I think the George Cross is a symbol of patriotism since Maltese blood was shed to free the nation, making it a better place for generations to come. Marya Camenzuli, BA (Hons) Psychology, 1st year.
I believe the George Cross award was genuine even though it may have been a propaganda gesture to justify the huge losses sustained by Britain to prevent Malta from surrendering.
I do not think it degrades our flag. Although the George Cross is a foreign symbol it was given to the Maltese and integrated into our flag because of the context in which it was given.
I think it's more a question of identity rather than patriotism or contempt. It is possible that today we do not feel as strong an association with our past as we did before, so our national identity also changes, especially as older generations die.
This means that our war history is restricted to books rather than people who lived through it, so it may have less impact on people today. Thomas Farrugia, B.Sc. (Hons.) Biology and Chemistry, 2nd year.
Independent journalism costs money. Support Times of Malta for the price of a coffee.
Support Us