Pope Francis opened Pandora's Box when he sought to find a better understanding on issues that have divided Catholics for decades by unveiling a questionnaire that was distributed worldwide ahead of the Synod of Bishops this October. Ariadne Massa reports on the findings that came out in Malta's survey.
The family remains strong in Malta, contrary to countries where the initial findings have been published, exposing a different reality on the Church's state of affairs.
In Germany, for example, although many still respected the Church's ideal of stable marriages, its stand on homosexuality, birth control and premarital sex are virtually never accepted or expressly rejected.
However, Gozo Bishop Mario Grech, president of the Episcopal Conference, remains cautious and insists that now is not the time for complacency.
Mgr Grech insisted that negative respondents were of a bigger pastoral concern.
"While we should continue building on the good results, we cannot ignore the contrasting voices.
"I'm attaching a lot of importance to the lower figures and unless there is a concerted effort by everyone the weak points will grow.
"We need to be objective; the devil is in the detail so we need to look at everything," he warned.
While Mgr Grech has a "sense of gratitude" to all those who transmitted a positive message about their faith through this survey, he urged the Church not to rest on past laurels, but intensify its commitment to evangelisation.
He also called on Christians to use the Easter period as a time to reflect on these findings.
"The indications show the family is not dead and buried but it needs to be vigilant so that the same way God emerged victorious over death with his resurrection, the family can overcome all that threatens to tempt it to be buried."
The Church and the family
Especially welcome for the local Church is the figure showing that nearly 70 per cent of respondents accept the teachings of the Church about family life and try to follow them, even though the report says other replies show these teachings are "selectively accepted".
The teaching that marriage is a sacrament, implying that fidelity, exclusivity and indissolubility is accepted by the majority, according to the report.
But a significant 18.8 per cent of respondents in Malta said that although they accepted the Church's teachings, they found them difficult to follow.
Nonetheless, the report says this has to be further qualified by the fact that while 48 per cent said they did not find any difficulties living according to the Church's teachings, 44.3 found it hard to do so.
"This is a picture of reality and I have to admit that I place myself among the 44.3 per cent," Mgr Grech said.
He added that these figures were unexpected because what was presented in the media was often a negative aspect of reality.
Sexual morality and family planning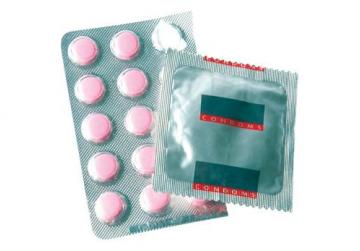 The study is clearly an inventory of what Maltese Catholics appreciate about the Church's teachings and what it rejects, among them the prickly subjects of sexual morality and family planning.
The study established that 15.8 per cent found the Church's teachings on contraception and birth control "difficult"; 3.1 per cent believed they were "outdated"; while 2.3 per cent rejected the Church's teachings on sexual morality within marriage.
Same-sex unions
The anthropological aspect of the family – the idea that the indissoluble union between a man and woman with the aim of setting up a family is based on natural law – is accepted by 62.5 per cent; while 5.8 were unsure; 3.8 disagreed; and 25.4 per cent refrained from responding.
The survey, which was carried out in December, before the Civil Unions Bill allowed gay couples to tie the knot, exposes confusion in people's minds with 31.5 per cent believing that Maltese law had already recognised civil unions for people of the same sex even though this was only passed in Parliament last week.
Prayer
Another aspect that emerged from the study is the power prayer still holds on the Maltese family.
Praying as a family is still quite common among 62.1 per cent of respondents, followed by just 5.5 per cent who said they prayed at a time of crisis.
The report, however, says this is "not without its shadows" as 20.1 per cent said they rarely pray together.
There are considerably different ways of praying together with the most common being saying grace at table (64.5 per cent); saying the rosary everyday (28.6 per cent), and sometimes (32.5 per cent); or reading a passage from the Bible (20.9 per cent).
When people pray on their own they tended to give greater importance to mental prayer, such as meditation (73.1 per cent).
Mass attendances
Participation at Mass remains a priority for respondents with 65.2 per cent attending on Sunday, and 53.1 per cent attending "frequently".
Interestingly, the Sunday Mass Attendance Census released in 2006 by Discern showed that 52.6 per cent head Mass on Sunday, a drop of almost 11 per cent in 10 years. The turnout in Malta was 51 per cent, while in Gozo it was 72.7 per cent.
Asked if these results gave the Church renewed hope or whether it formed false hopes, Mgr Grech felt the figures were consoling.
"I'm very surprised. I feel sometimes we may not always be seeing reality. A black stain on a white shirt stands out more," he said, in reply to whether the study was skewed or if media reports simply honed in on shortcomings.
Cohabiting couples and communion
The report shows that when asked how cohabiting couples felt about their situation in relation with the Church, 28.7 per cent or respondents said these people felt that while God understood them, the Church did not.
Nearly 10 per cent thought cohabiting couples felt the Church failed to understand them and excluded them, while 12.5 per cent believed that while these couples still felt the Church did not understand they did not feel it excluded them.
Forty-three per cent thought the fact divorced or remarried couples were not allowed to receive the sacrament was a cause of pain to cohabiting couples, while 14.7 said they actually felt this pain.
A high percentage of Maltese were of the opinion that the Church was concerned about the fact that the divorced and remarried wish to receive communion but could not.
Divorced and remarried couples are becoming a normal part of the pastoral reality in Malta and Pope Francis has suggested the Church wanted to show mercy towards divorced Catholics, sparking a theological debate on whether these rules should be eased.
The local study showed most Maltese were of the opinion that divorced and remarried people wished to receive communion; 31.9 per cent felt quite a few had this desire; while 18.7 per cent believed many harboured this desire.
Interestingly, 17.2 per cent were of the opinion that there was nothing wrong for those who had divorced or remarried to continue receiving communion.
The report goes on to acknowledge that today marriage success in terms of happiness, fidelity, indissolubility could no longer be regarded as a matter of course.
The role of the Church
So what was the Maltese Church doing to help couples facing a crisis in their married life?
The majority, 47.2 per cent, maintained that the Church was helping through counselling services, lay groups and the clergy.
Just 10.9 felt that as an institution the Church was not doing enough, and 1.6 per cent said although it tried to help, it was "sometimes out of touch with real-life situations" encountered by married couples.
When it comes to examining the impact the widespread crisis of faith was having on family life, nearly 60 per cent felt this had a great influence, posing a challenge for the Church, Mgr Grech said.
This is followed by 22.8 per cent who believe this has "some" influence on the family and 5.4 per cent who feel there is no relationship between faith and family life.
"This is very telling. It means our mission can't be just addressing the problems but rather we should be focusing on evangelisation and spreading the Word of God because if man has faith in God then he's capable of overcoming life's challenges," he added.
Cause of families' dysfunction
Among the causes mentioned for the present dysfunction of families are rapidly changing culture and the hectic rhythm of contemporary life.
Long working hours outside the home have become a must to keep a stable standard of living.
Difficulties of a cultural nature include post-modern philosophy where anything goes, as well as individualism coupled with relativism.
On the economic front the report lists materialism, especially as expressed by artificial consumption, as one of the ills afflicting families.
"All these currents are fuelled by the negative influence of both the mass media and social media," the report concludes.
This forces the Church to reflect on ensuring it established better communication with its congregation, as the report finds that the language used by clergy is "too academic and needs to be spelled out in simpler words".
Independent journalism costs money. Support Times of Malta for the price of a coffee.
Support Us