More than two thirds of teachers who took part in a survey held by the MUT feel that reports of alleged cases of abuse by educators, and the subsequent debate, is affecting their work.
A quarter of respondents said they even refrained from participating in or organising extracurricular activities with pupils.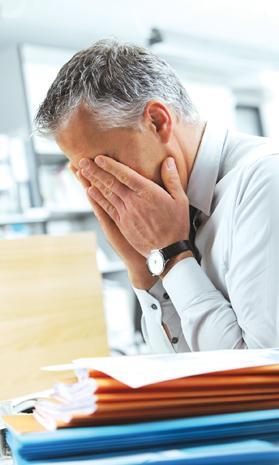 The survey was carried out between October and November and the results will be passed on to the Education Ministry. There were 450 respondents.
Presenting the findings during an MUT national conference today, senior vice president Marco Bonnici said the four main cases preceding this survey were an LSA charged with child abuse in Gozo, a man cleared of abuse after seven years when a girl accused him of abuse in order to avoid lessons, the pending case of a Gozo priest who was accused of abusing three girls and lately, the case of the MUSEUM catechist who was charged with defiling a 10-year-old.
When asked what measures they took following these cases, nearly all of the respondents said they avoided being alone with one pupil while more than half avoided online communication.
Two fifths suggested installing cctv in some areas as a measure to reduce risks of allegations.
Meanwhile, nearly 70 per cent said they believe that their employer is not taking all possible measures to reduce risks of allegations and protect them.
In reaction, Education Minister Evarist Bartolo said there needed to be a national campaign to try reduce the teachers' fear, which was ultimately affecting the education process. These results, he said, would not be taken lightly.
It was worrying that more than two thirds of respondents did not feel protected, he added.
"This was not just about perception, but we have had 12-year-olds who assaulted teachers," he said.
"We have to pass on a message to students and parents that this behaviour is not acceptable, and we need to take action. It is shocking that there are students who speak rudely and misbehave in class in the morning and then act in a disciplined manner in the evening at the football nursery with the same teachers. This means we are passing on a message that children can misbehave at school," Mr Bartolo said, adding that respect between teachers, parents and children was imperative.
Shadow Minister Joe Cassar reiterated that when working under fear, teachers could not enjoy their profession.
Earlier, he said there might be people who opt to stop working in the education system so as not to put themselves at risk.
"What type of society and harsher realities would we have to face if many took this decision? Who is going to be at the forefront when kids are abused at home? What will happen to students who are bullied in class? Who is going to support children whose parents are separating," he asked those present.
During the same conference, MUT president Kevin Bonello insisted that educators were feeling uncertain because of different procedures adopted by the police and court recently, including the publication of names.
"This is the result of a lack of foresight and even lack of knowledge about the consequences of new legislation introduced in 2004 with the accession to the EU. While planning is often short term, policies change with the change of a minister," he said.
Mr Bonello noted that three years ago, when there was a case of alleged abuse similar to the MUSEUM catechist one that created a national debate this year, the union had issued a directive ordering teachers not to stay on their own with children. Nothing was done on a legislative level and the case repeated itself this year, he added.
Mr Bonello appealed for an upward revision, and of the Budget financial allocation for education, to allow for research on the changing challenges of the sector.
"There should also be a permanent committee for education and long term planning, instead of the usual squabbling over things like tablets when elections approach. It is time that these farces end," he urged.
See also http://www.timesofmalta.com/articles/view/20141012/local/-My-seven-years-of-hell-over-child-abuse-claim-.539311
Independent journalism costs money. Support Times of Malta for the price of a coffee.
Support Us