Manfred Galdes, the former head of the Financial Intelligence Analysis Unit, told the European Parliament's Pana committee last Monday that he had investigated the Panama Papers case thoroughly, The Sunday Times of Malta has learnt.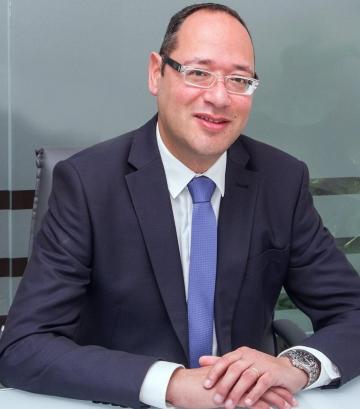 Former FIAU director Manfred Galdes.
Dr Galdes, who resigned as the head of the FIAU last August, told the committee: "I did not leave any stone unturned, and we investigated fully."
Dr Galdes did not state what the conclusions of his investigations had been, as he is precluded by law from doing so.
In another development, the CEO of Deloitte Malta, one of Malta's largest audit firms, told the committee there was no chance his firm would have opened a company in Panama for Konrad Mizzi and Keith Schembri.
"A transaction like that [to open a company in Panama] would not have been accepted from a client acceptance point of view," Malcolm Booker told MEPs.
Pressed by MEPs to state whether he would have felt any obligation under Maltese law to report such a request, Mr Booker did not mince his words. "The law is very prescriptive," he said.
The law is very prescriptive

- Deloitte Malta CEO
"We would not have a choice but to inform the Financial Intelligence Analyses Unit of our concerns and suspicions. Sanctions are very serious," he added.
Following the day-long meetings in Malta, committee chairman Werner Langen said that the case of Dr Mizzi and Mr Schembri looked like one of potential money laundering. However, the committee wanted to dig deeper, to gather some clear evidence.
So far, the Maltese institutions that are supposed to look into money laundering and the conduct of financial services firms, particularly the FIAU, the police and the MFSA, have not uttered a word on whether they have been investigating the cases emanating from the Panama Papers.
Police Commissioner Lawrence Cutajar did not reply to any of the questions asked by the MEPs and passed the baton to Inspector Ian Abdilla, who heads the economic crime unit.
However, the inspector could not reply to most of the questions, citing a legal prohibition on ongoing investigations.
READ: Police, FIAU stonewall Pana committee questions
During the meeting with Dr Mizzi, Sven Giegold, a Germen MEP, told the minister that his financial set-up was typical of the sort arranged for money laundering.
"This is exactly how you set up money-laundering structures," he told Dr Mizzi.
On their part, both Dr Mizzi and Nexia BT categorically denied any attempt at money laundering.
According to Maltese laws, money laundering is a very serious crime which contemplates a maximum of 18 years imprisonment and a fine of up to €2.5 million.
Independent journalism costs money. Support Times of Malta for the price of a coffee.
Support Us