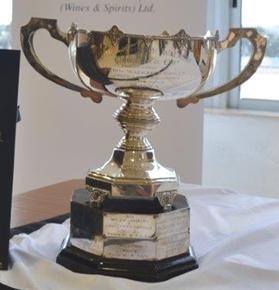 The Johnnie Walker Cup.
The local horse racing season resumes this evening after the summer break which lasted longer than usual.
A series of competitive races from all classes are in store at the Marsa Racetrack today.
The programme also heralds the start of the first championship, open to Gold Class trotters. Thanks to Alfred Braddick, from behalf of M. Demajo (Wines & Spirits) Ltd, the horses will be vying for the Johnnie Walker Cup which, in the past, was associated with flat races.
A total of 41 horses are expected to run in the first four races, including five who will be making their debut at Marsa.
Twenty horses will gain a place in the semi-finals, scheduled for Sunday, October 26.
Horses in the Silver, Bronze and Copper categories, will, today and on Sunday, take part in qualifying heats for Condition Races from the Autumn Championship.
Premier Class trotters will feature in normal races in preparation for the upcoming President's Cup.