To celebrate the new season and the much anticipated Malta debut of fashion label Stella McCartney, Sarto hosted a sunset party in collaboration with Moet Chandon Rose. Guests received a glimpse of Stella McCartney's spring/summer collection, which has joined the likes of Dolce&Gabbana, Burberry, DSquared2, Valentino, Saint Laurent, Ermenegildo Zegna, Alberta Ferretti, Blumarine and others. The crowd enjoyed an electrifying set by supermodel DJ Tiffany Pisani who looked resplendent in a floral number by Dolce & Gabbana.
Stella McCartney is a luxury lifestyle brand that was launched under the designer's name in partnership in 2001. Stella's approach to design emphasises sharp tailoring, natural confidence with a naturally sexy attitude.
The brand is committed to ethical values and believes the company is responsible for the resources it uses and the impact it has on the environment. It is therefore constantly exploring innovative ways to become more sustainable, from designing to product manufacturing.
The season's collection is a joyful exploration of British style and explores classic tailoring and signature silhouettes.
(Content provided by Sarto Ltd)
Deborah Cassar, Moira Delia and Cynthia Casha.
Matthew James Smith and David Camenzuli.
Paul Trapani Galea Feriol and B-Biche.
Chris Kiefert, Line Young and Pierre Lindh.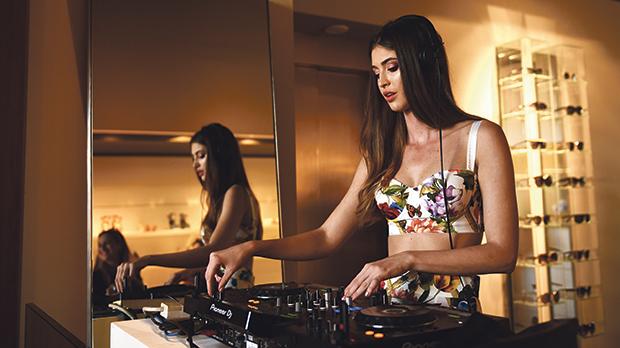 Tiffany Pisani