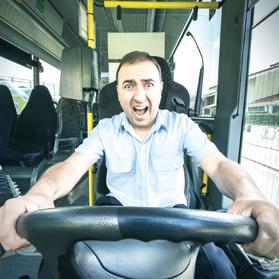 In one of its technical reports, the European Environment Agency estimates that, across the EU, road transport receives €125 billion in annual subsidies, most of which takes the form of infrastructure subsidies.
For many this may not come as a surprise. The existence of subsidies in transport and, especially, public transport has long been in existence, not only in Malta. What is surprising perhaps is the size of the subsidies being provided across the EU.
Subsidies are, of course, paid out of national budgets requiring, therefore, higher levels of taxation or borrowing, or possibly affecting national budgets via lower levels of tax receipts if transport services are exempt or partly exempt from taxation.
Subsidies may be intended for various purposes but primarily to reduce ticket prices for identifiable groups of users to subsidise the investment cost of transport infrastructure and to subsidise the operational costs of public transport.
The future of public transport and its long-term sustainability depends also on reducing the use of cars
Subsidising users such as students and elderly people makes sense for social reasons and subsidising transport infrastructure is regarded as public investment in support of economic and social development (assuming, of course, there is a high level of commitment to transparency, efficiency and environmental awareness). There is general consensus about these subsidies.
More controversial, however, is the rationale granting subsidies for operational purposes in the case of public transport.
The Arriva Malta experience provides some insights into why subsidies aimed at reducing operational costs cannot be sustained at any stage of the investment unless the logistical set-up facilitates operational efficiency and allows the operator to cover its costs inclusive of subsidy.
What the Arriva Malta experience also tells us is that it is pointless throwing millions of euro as subsidies in public transport if we ignore the major constraints besetting transport in the Maltese islands: scale, the ever-increasing number of vehicles (despite the modal shift objective that brought Arriva to Malta) and transport infrastructure in general.
Scale, of course, limits the extent to which transport infrastructure can support both public transport and private car users. Further improvements in transport infrastructure can help ease the traffic congestion which we have become accustomed to and car users would no doubt welcome this investment.
The downside is that it could render the modal shift towards public transport more difficult to attain than under present circumstances. It also implies that reliance on subsidies to cover operational costs is likely to increase unless fewer routes are serviced by public transport than at present.
The future of public transport and its long-term sustainability, therefore, depends not only on an inevitable rethink of its logistical set-up (including a review of current routes) aimed at reducing – over time – reliance on subsidies, but also on reducing the use of cars on Maltese islands. We've been here before, of course. We simply can't get it wrong this time round.
The modal shift objective cannot be left out of the equation and if subsidies are to stay (without further increasing tax burdens), then there has to be a justified reason for doing so. The modal shift is a good enough reason since it will also help reduce car emissions on our roads.
This, as in the previous legislature, remains the main challenge for those involved in transport policy today. The decisions taken in the next weeks and months will determine whether we end up with another Arriva Malta experience or achieve a modal shift from private to public transport that helps reduce energy consumption, road accidents, traffic congestion and environmental pollution. Time will tell.
Philip von Brockdorff is the head of the Economics Department at the University of Malta.