Heritage Malta is experimenting with the latest artificial intelligence through a detail of its Death of Dragut and the technical knowledge of Vincent Van Gogh.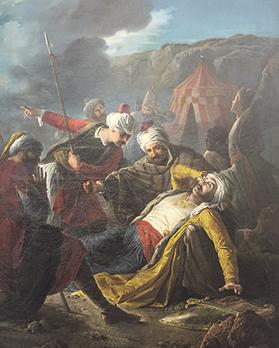 Three Maltese researchers and experts in their field will deliver a lecture on the practical application of AI in culture, art and creative practice at MUŻA – The Malta National Community Art Museum, Auberge d'Italie, Merchants Street, Valletta, on Tuesday at 6.30pm.
Mark Bugeja will talk about how this technology can be used to transcribe historic text. Wilbert Tabone will speak about how this technology can enhance the museum experience with a focus on portraits. Dylan Seychell will be talking about style transfer in the arts and the thinking behind it.
The lecture, together with a discussion, is being held in collaboration with GDG Malta and the Department of Artificial Intelligence at the University of Malta as part of the AI Evenings series of talks.
The evening will be moderated by Alexiei Dingli. Admission is free.