A pilot project encouraging workers to cycle to work managed to attract 100 people to swap their steering wheels for handlebars.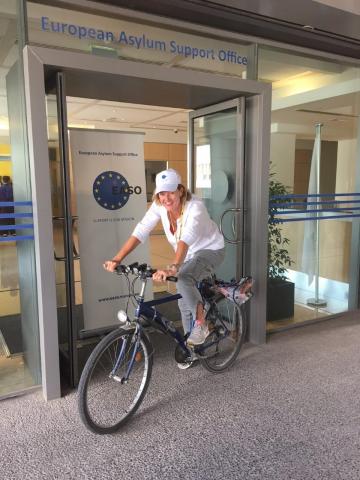 Workers came from sectors as diverse as as Transport Malta, EASO, MSV Life, Malta International Airport and the University of Malta. Even Irish Ambassador Padraig Mac Coscair, registered and took part.
The project was held throughout June and was part of the Bike2Work project, an EU-funded initiative led by the European Cyclists' Federation. Paragon Europe is the local entity representing Malta for the project.
"The last time that I went to work by car was more than two months ago," said Adrian Leone Ganado, who signed up for the project. Mr Leone Ganado listed some of the benefits the switch to cycling had led to: "reduction of pollution and CO2, numerous health benefits, less waste of time, cost-effectiveness and avoidance of traffic."
György Domján was effusive in praising his decision to switch to two wheels. "I ride around 320 km every week to work, and I love it!"
The project will resume with another campaign in September, said Paragon Europe.
Independent journalism costs money. Support Times of Malta for the price of a coffee.
Support Us