At least 10 applications have been filed over recent months for development on arable land off Marsaxlokk, confirming farmers' fears that swathes of agricultural land are being sold for recreational purposes.
Some of the proposals – including the building of a swimming pool, stables and greenhouses – have raised objections from the Superintendence of Cultural Heritage, the Environment and Resources Authority and the Agricultural Advisory Committee.
Planning application notices on sites where land has stopped being used for agricultural purposes and proposals for development have emerged.
Environment NGOs Din l-Art Ħelwa and Moviment Graffitti have also raised concerns.
Farmers first warned about the fate of some 300 tumoli of farmland in Marnisi, off Marsaxlokk, in 2021. They were being approached to either buy the land they leased for €65,000 a tumolo, accept a couple of thousands of euros to leave, or open a court case.
Two years on, some farmers have moved out, others have settled for a much smaller piece of land, while very few stood firm. There are now at least 10 pending applications in the area.
Malcolm Borg, who heads the farmers' organisation Għaqda Bdiewa Attivi, argues that selling off arable land for recreational purposes negatively impacts the landscape and strips farmers of their livelihood.
"Unfortunately, this trend is on the increase, and agricultural land has now become an extension of people's sitting rooms," he said.
"While legally, landowners can apply for, and build, animal-holding structures, greenhouses and storerooms, these are not necessarily used for agricultural purposes, and we are increasingly seeing arable land that is no longer being used to grow produce."
Agricultural land has now become an extension of people's sitting rooms

- Malcolm Borg, head, Għaqda Bdiewa Attivi
Times of Malta is informed that once permission is granted for a structure to house farm animals, there is no monitoring whether the applicant actually rears animals there, unless a report is made to the authorities.
In its annual report for 2022, the Planning Authority said there has been "a noticeable increase in the subdivision of agricultural land, which is linked to the exorbitant increase in rural land purchases for recreational purposes".
This increase, it says, has put pressure on the ODZ team within the Development Management Directorate to ensure rigorous assessment standards.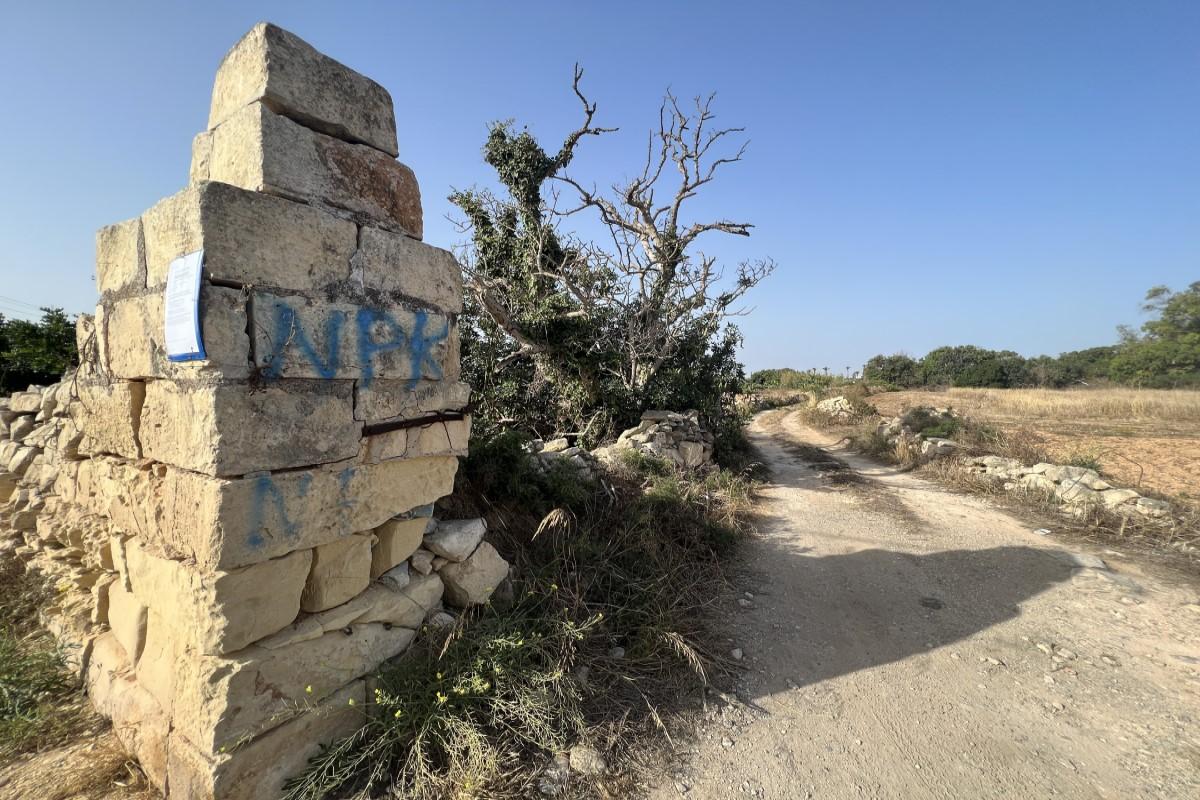 What are the proposed developments?
Some applications are for simple structures like rubble walls, cisterns, pump rooms, gates, reservoirs and stores.
However, others have drawn concern from several entities.
One of these is an application to replace a pre-1968 dwelling, the construction of a basement and a pool. The Superintendence of Cultural Heritage notes "with concern" that the site, whose footprint showed on 1911 ordinance sheets and a 1968 official survey, was pro­posed for demolition.
The Environment and Resources Authority is meanwhile objecting, saying the proposed new dwelling – complete with a swimming pool, decking, and hard paving – are of "major concern".
"Such development would result into land take-up, urban sprawl, site formalisation and loss of rural character of the ODZ area… Moreover, the proposed height increase of rubble walls are of concern as they would result in unnecessary negative visual impacts."
Separately, Din l-Art Ħelwa is strongly objecting to the "further take-up and formalisation of ODZ land through requests that can neither be deemed necessary nor justified, and which stand to threaten the integrity of the rural environment".
The attempt to legitimise the construction of a villa cannot be justified, it says, questioning past use of the existing property. The NGO adds that the request runs counter to the Strategic Plan for Environment and Development.
Similarly, Moviment Graffitti is insisting the proposal would create a dangerous precedent, "given that this is a case where the applicant has very clearly stopped any agricultural activi­ties and is instead using the site as a recreational space".
"Within the local context of ever-decreasing agricultural land, this surely cannot be endorsed by the authority," the NGO said.
DLĦ, ERA and the Agriculture Advisory Committee (AAC) also objected to parts of another application – which is currently suspended at the architect's request – to rehabilitate a pre-1968 dilapidated structure, construct a greenhouse and agricultural store, a gate and underlying reservoir.
The AAC, among others, notes that the proposal will defeat the objective of the greenhouse. ERA goes further, saying that the proposed layout is "not akin to typical proposed greenhouses" and that "such a proposed structure is considered as easily amenable to different use".
ERA also objects to a separate proposal to construct a greenhouse, pump room and underground water reservoir while sanctioning rubble walls and building new ones. The proposed interventions, it said, would lead to "unnecessary land take up and scattering of structures in this rural area".
The authority also notes that a passageway has already been covered in gravel, going against the rural character of the site.
ERA is also objecting to another application – this time for an underground reservoir, pump room, green house, rubble walls and a gate.
The introduction of a greenhouse, it says, would result in negative visual impacts on the surrounding area, while the proposed gate exceeds the size allowed in ODZ. It reiterates that the introduction of rubble walls, leading to fragmentation and parcelling of land, is unacceptable.
It adds the site has a history of illegal development and forms part of a larger site covered by a separate application to build four stables and additional facilities.
Separately, the AAC is objecting to another application that includes the construction of a stable and reconstruction of a structure, including a minor extension.
A separate application for four stables, ancillary facilities, food stores and underground water reservoir, meanwhile, also drew pro­tests from DLĦ.
Reiterating its concern about further take-up of ODZ land, DLĦ insists that failure to comply with the Rural Policy and Design Guidance "will lead to the further unjustified formalisation of the rural area through piecemeal approval of such structures, permanently altering the unspoilt and unbuilt nature of the countryside".
ERA says the proposed stables, including a toilet/shower and a roofed area, are of concern from an environmental point of view, as they will lead to take-up of agricultural land, alter the site's rural character and commit more land than reasonably required.