The Environment and Resources Authority board on Monday unanimously approved an application for the rebuilding of the breakwater in Buġibba.
The new structure will include passenger facilities for a public ferry service.
The application for the breakwater's environmental permit was filed by Infrastructure Malta following the issuance of a development permit by the Planning Authority.
The applicant requested the replacement and extension of the existing breakwater to include additional mooring facilities, new ferry landing facilities and a passenger terminal that would connect Buġibba with Valletta and other coastal localities.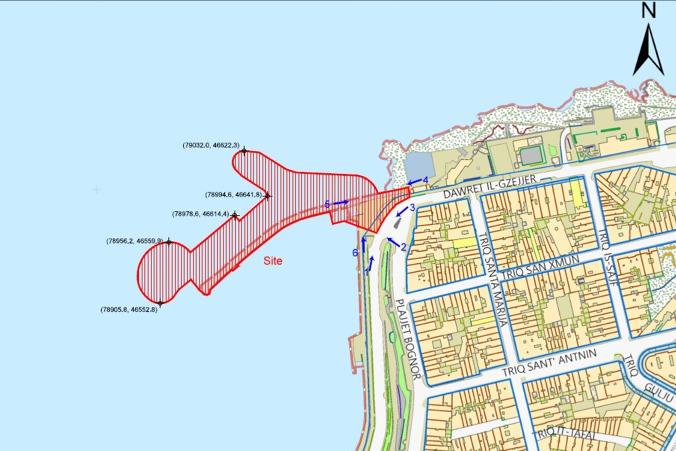 Design provided by ERA
The ERA board approved the works' method statement and imposed additional measures to ensure the necessary protection of the area's environment during all phases of the proposed works.
More information here.