Cat-lovers were in for a treat on Sunday as more than 60 cats were put on show during an international event organised by the Malta Feline Guardians Club.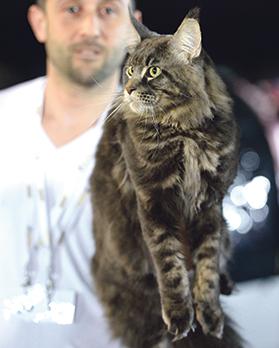 During the weekend show, held in collaboration with the World Cat Federation at the Montekristo Estate, in Luqa, 63 cats of 15 different breeds were judged by international experts from Belgium, Germany and Romania.
One of the organisers said the event was successful, attracting a "very positive" turn out. He said it also served as a stepping stone for those who wanted to participate in events abroad.
By participating in the local event, he said, exhibitors earned points that allowed them to take part in other similar events in the future, including those held overseas.