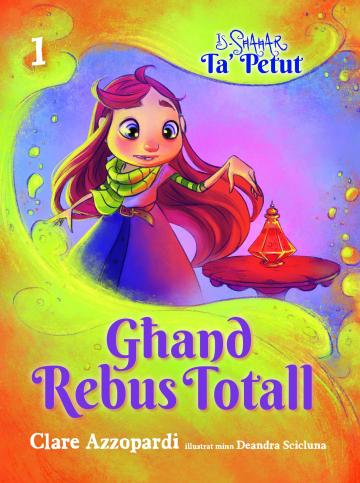 Flying on a broomstick is not as easy as it looks. You need to have a knack for it, position your legs and arms in a certain way, practice and practice some more. Of course, it can be very stressful if you belong to the Ta' Petut family, a brilliant long-time family of wizards, respected for their great sense of duty towards the community.
It is even more frustrating if your mother and your nanna are whiz at whizzing around on their broomstick. Sigh. This is the life of Pinzett, a trainee witch who lives with her mother and grandmother and her pet cat in Naxxar.
But one day, things change. Sam, a neighbour boy, who comes from a non-magical family, leaves a secret message for her. Rebus, the wicked wizard is planning on destroying all the Petuts. Oh no! Will her magical powers be enough to save her family? Will Sam, with his smart human skills help her?
Is-Sħaħar ta' Petut is a brand new series about wizards and witches living side by side with mortals in a Maltese town, and the magical adventures they get up to. Għand Rebus Totall is the first book in the series by Malta's bestselling author Clare Azzopardi.
Is-Sħaħar ta' Petut, illustrated by Merlin's recent find, Deandra Scicluna, is in full colour throughout. It is perfectly levelled for children just starting to acquire confidence in reading: short chapters, engaging story and memorable characters.
The book was featured on the Times of Malta as it is the first Maltese fiction reader for children with a font designed specifically for people with dyslexia. International scientists have now created Easy Reading, a font backed by extensive research and testimonials from foreign children's publishers.
Merlin Publishers lost no time in adopting it for this enchanting story aimed at children aged between seven and nine. Is-Sħaħar ta' Petut is published in flexi-binding, making it more durable for summer days by the beach.
www.merlinpublishers.com