Updated 1.20pm, adds Birdlife statement
Hunters are eager to know whether spring hunting for quail and turtle doves will be permitted from April.
In a statement on Friday, the hunters' federation said it had presented its proposals to Minister Clint Camilleri, who also happens to be a hunter.
It pointed out that due to the COVID-19 pandemic, the Ornis Committee, which normally makes recommendations on hunting, had not yet been appointed.
The minister had a time limit established by law from when the Ornis recommendations are received to announce the application of a derogation except in special circumstances when the derogation could be applied by two days before the season opened.
The FKNK said that, based on this, the minister should legislate and apply a derogation even in the absence of Ornis recommendations. Last year, the quail hunting season opened between April 10 and 30.
The opening of the hunting season has long been a point of contention. According to EU's birds directive, member states must ensure that migratory species are not hunted during their period of reproduction or during their return to their rearing grounds.
Hunters not privileged section of society - Birdlife
In a statement, Birdlife said it was absurd that at such a delicate moment the government would even consider the opening of a spring hunting season.
CEO Mark Sultana said it would be highly irresponsible for any minister to do so.
"It is unacceptable that in 2020, the government continues to be spineless towards a lobby which does not show any respect for Maltese society and which has lost control of its own members.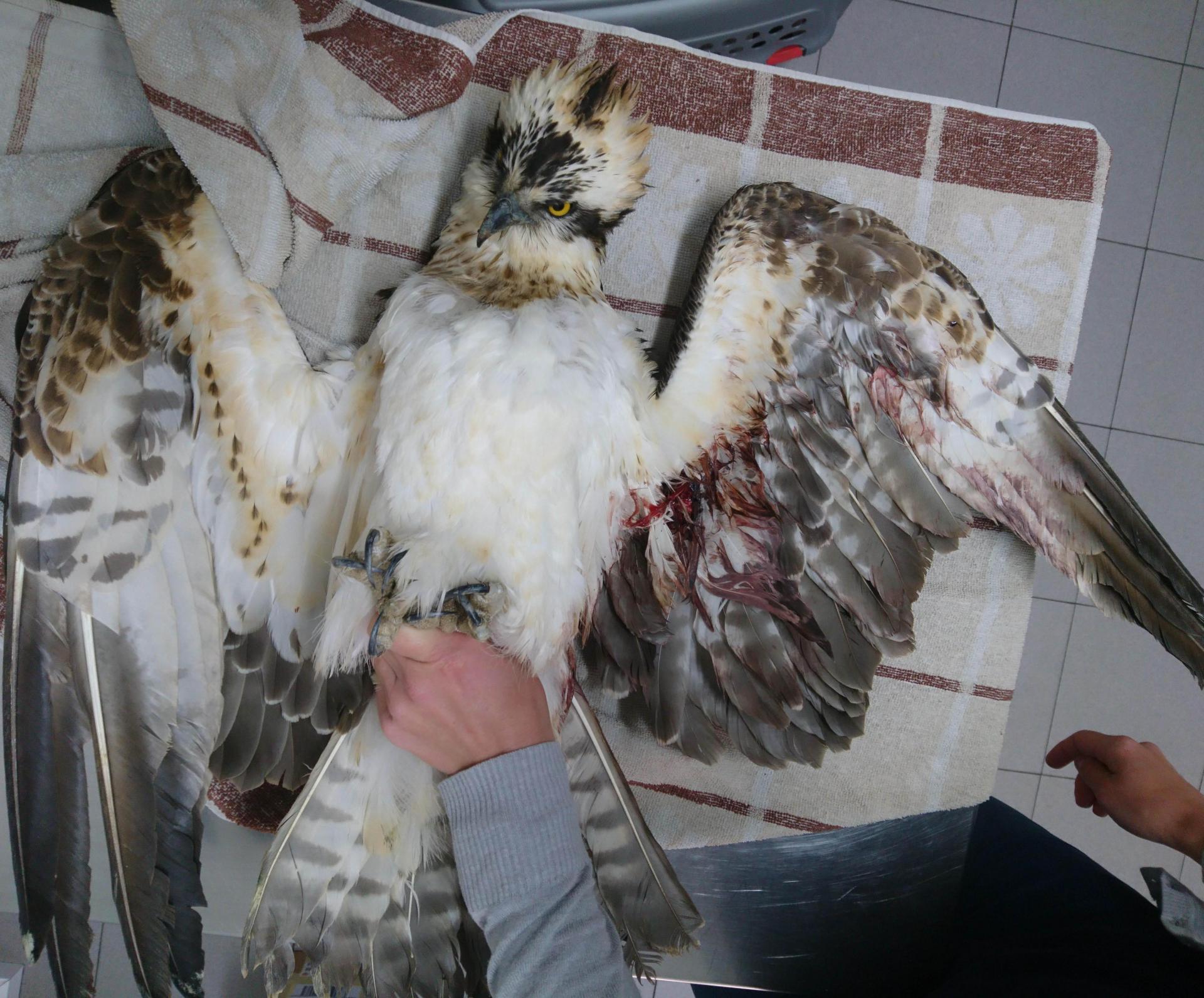 A shot osprey recovered from Xagħra. Photo: Nik Barbara, Birdlife
"Hundreds of hunters are aware of the present situation so much so that they are abusing the lack of public and police presence in the countryside to literally do what they want."
Birdlife sadi that in the past weeks its teams observed several episodes of illegal hunting and trapping including on hundreds of herons, waders and birds of prey which sought shelter in Malta.
The illegal hunting incidents were mostly evident in Gozo, it said.
In the past days, illegally short birds of prey were also recovered, including an Osprey.
On Thursday, Birdlife received a common kestrel and a lesser kestrel,
as well as an Eleonora's falcon– all illegal hunting casualties.
Independent journalism costs money. Support Times of Malta for the price of a coffee.
Support Us