An NGO has raised the alarm bells as imminent rough weather is expected to hit migrants and crew stuck for days in a watery limbo between Libya and Malta.
Two rescue vessels run by German NGOs remain stranded at sea and "held hostage by EU states" as they carry 49 rescued people and several crew members into the new year amid rough sea warnings.
The Sea-Watch 3 rescued 32 people in distress at sea on December 22, and last Saturday, Sea-Eye's Professor Albrecht Penck rescued 17 people in the central Mediterranean. A number of countries, including Malta, have barred their ports, amid a clampdown against NGO rescue boats.
Read: Rescue boat still stranded with 33 migrants on board
"The weather is taking a turn for the worse tonight," Ruben Neugebauer told Times of Malta. Both rescue vessels have sailed north in a timely manner and are now on standby to disembark all migrants in a safe European port.
The migrants and crew eating on board. Photo: Chris Grodotzki
Disembarkation in Malta would be the most logical option, with a view to redistribute people among EU states, the NGO said on Monday.
"Malta has already allowed landings of people rescued at sea before if other European states agreed on an immediate relocation of people to other countries. Due to the size of the island and the fact that Malta proportionally gives shelter to more refugees than any other European country, this is understandable. Nevertheless redistribution problems have to be solved on land and after a safe disembarkation."
Redistribution problems have to be solved on land and after a safe disembarkation
"With bad weather approaching tonight, a solution within 2018 is paramount to avoiding further health risks for those rescued," the NGO said.
In accordance with maritime law, Sea-Watch and Sea-Eye said they are expecting the urgent provision of a port of safety by the relevant European authorities, to enable a timely and safe completion of rescue operations before the end of 2018.
"Being kept at sea is not only unnecessarily prolonging the journey of the rescued people on board, most importantly it increases risks to their health and safety on a daily basis. The only thing that remains is political will and decisive action by any European authority."
The law of the sea clearly says the time people rescued out of maritime distress have to spend at sea, has to be kept to a minimum, said Jan Ribbeck, Head of Mission on the Sea-Eye vessel.
Philipp Hahn, Head of Mission on the Sea-Watch 3, added: "It is utterly unscrupulous that no single European state is taking this responsibility. In Germany alone, more than 30 cities have accepted to take some of the people. The fact that we are still at sea is a confession of failure for each and every EU member state."
2,240 migrants have died at sea in 2018
In a statement issued on Monday, the UNHCR said time is increasingly of essence as rough seas are expected in the coming hours and conditions on the boats are likely to deteriorate.
The UNHCR said there was a critical need to end the current boat-by-boat approach in 2019.
States need to implement a regional arrangement that provides shipmasters with clarity and predictability on where to disembark refugees and migrants rescued in the Mediterranean, the UNCHR said.
More than 2,240 people have either died or gone missing at sea attempting to reach Europe via the Mediterranean in 2018, despite a significant reduction in the number of arrivals.
The UNHCR's appeal came within hours of another 249 migrants being brought into Malta.
Malta's bishops have joined humanitarian organisations in making among appeals to the authorities to take in the migrants.
Read: 'If you're Christian how can you not save migrants' - bishops ask, amid impasse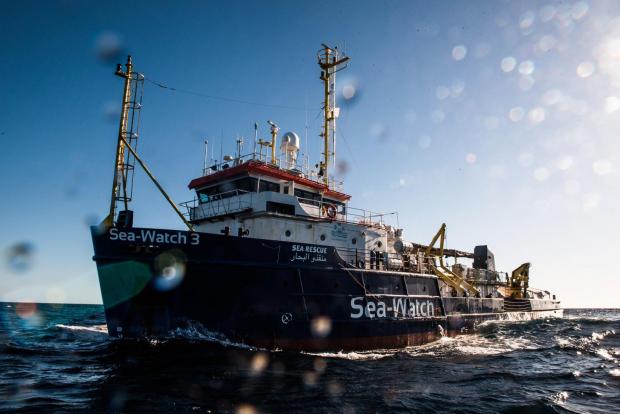 Independent journalism costs money. Support Times of Malta for the price of a coffee.
Support Us