Large crowds marched, danced and chanted through the streets of Floriana and Valletta for this year's EuroPride 2023 march on Saturday.
The march kicked off at St Anne's Street in Floriana at around 4pm.
People from all walks of life, ages and nationalities gathered in the street, with attendees then making their way to Valletta. The event was ongoing at the time of writing.
The event marks the culmination of EuroPride 2023, a pan-European international event dedicated to LGBT pride that is hosted in a different European city each year. Malta hosted the 2023 edition of the event.
We asked some attendees what brought them to the Pride march in Malta. Video: Jonathan Borg
People came to Saturday's march dressed to impress for the celebrations, with sequins, glitter, colourful clothes and vibrant make-up at every turn.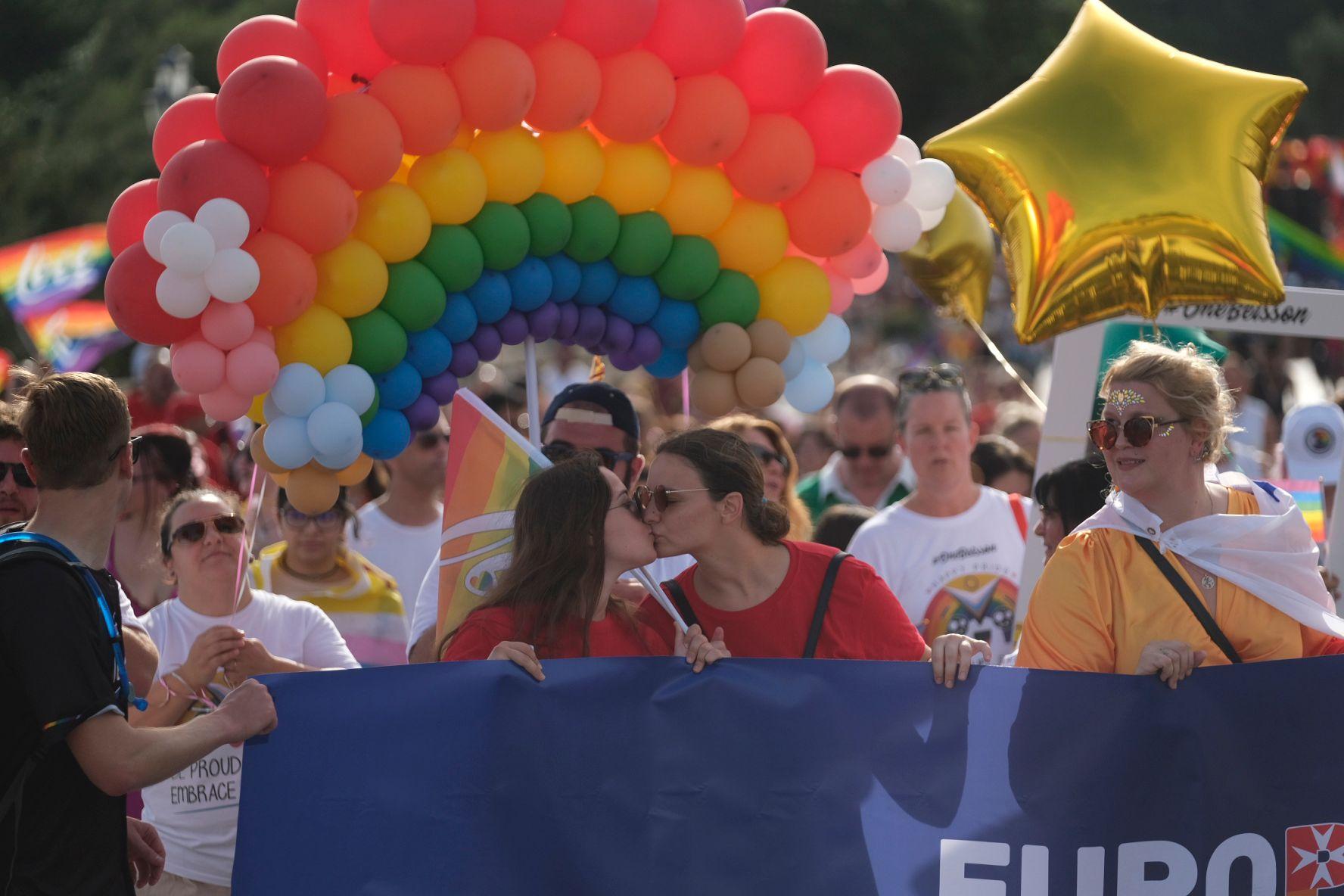 Hundreds of rainbow flags fluttered in the crowd and many people also waved rainbow fans as they tried to battle the sweltering heat.
Numerous floats made their way through the streets, as people danced and celebrated.
The crowd was truly diverse with people hailing from countries near and far including Spain, Portugal, Holland and Canada.
A Canadian military group, whose ship docked in the harbour took a break from duty and joined the crowds in a celebration of unity.
Revellers make their way from Floriana to Valletta carrying a giant rainbow flag and enjoy the atmosphere. Video: Jonathan Borg
"Pride is a symbol of love," Petro from Italy told Times of Malta.
"Love is love at the end of the day. We are here to also stand for those people who cannot love who they want to in their country and we are also here for asylum seekers who face prejudice", he added.
"We are here to show our presence and say we won't be forgotten and we'll always be a force to be reckoned with," said Matthew Zarb emphasising the importance of Pride.
The event brought Robert Abela and Bernard Grech side-by-side. Photo: Jonathan Borg
Celebrations will then continue into the evening at a sold-out concert of Grammy Award-winning singer Christina Aguilera at the Floriana Granaries.
Doors will open at 6 pm and the concert will also be live streamed on a big screen at the Triton Square outside Valletta.
Hand fans were the must-have accessory helping party goers beat the heat. Photo Jonathan Borg