Maltese living in the UK will have to apply for a special status after Brexit, according to a proposal by the British government.
The measure affects all EU citizens living in the UK, who will be granted "settled status" as part of a mutual agreement Britain hopes to reach with the EU.
In a Talking Point appearing in Times of Malta today, British Secretary of State for exiting the EU, David Davis, says the proposal intends making it "simple" for settled EU citizens to stay in the UK after Brexit. There are three million EU citizens living in Britain, including 31,000 Maltese. Another 1,000 Maltese students attend universities in Britain.
There are one million UK nationals living across the EU, including some 9,000 in Malta, whose rights Britain wants the EU to protect.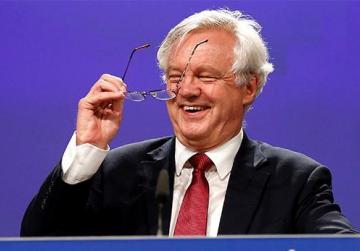 Reaching an early agreement on the status of citizens settled in the respective countries has become a must for British and European negotiators as the UK wants to opt out of the free movement of people principle after Brexit.
Britain is proposing a cut-off date, allowing all EU citizens settled in the country to apply for the special status granting them full residency rights.
Acknowledging that Brexit has caused considerable uncertainty among Maltese living in the UK, Mr Davis says the proposal will not impose immigration conditions on their residency.