A white covering over some fields between Nadur and Ghajnsielem at dawn. Picture Mario Muscat - mynews@timesofmalta.com
Weathermen are forecasting New Year's Eve will be the coldest December day in Malta in 26 years.
The Meteorological Office is predicting temperatures to dip to a minimum of 4˚C tomorrow night because of a spell of cold weather heading towards the Mediterranean from Scandinavia and Russia.
There was enough hail on the roads in Xlendi this morning for this young girl to enjoy making a snowman. Picture - Josianne Xerri facebook/times of malta
Msida Valley Road flooded this morning, with a number of stalled cars. Picture Hamody Zedan facebook/times of malta
The Maltese Islands got a taste of what may be in store with a hailstorm overnight as well as heavy rain and thunder. (See pictures above and below)
The last time temperatures went below 4˚C in December was in 1988 when it dropped to 3.7˚C.
On the continent, cold snaps combined with showers usually result in snow. B/times of malta[/attachut a Met Office spokesman brushed off the idea of that happening in Malta.
"The temperature needs to get close to 0˚C for snow, and that is something which has never happened since 1922 when meteorological records started being kept."
He explained it was next to impossible to see snow in Malta since the island is too far south and surrounded by sea. At 18˚C, the sea is still warm and not predicted to go below 15˚C.
However data produced by Nadur weather station last night shows that the temperature actually did slip below zero for a brief moment at -0.6c. See screen shots below. Second picture shows temperature conditions early in the morning.(courtesy Andrea Muscat)
The unusual view of a section of Lunzjata Valley, Gozo. Photo Joseph Refalo - mynews@timesofmalta.com
mynews@timesofmalta.com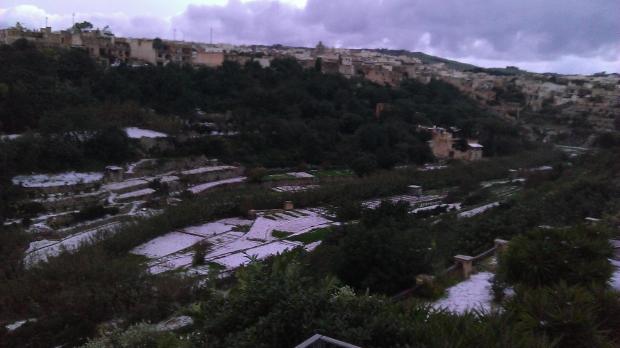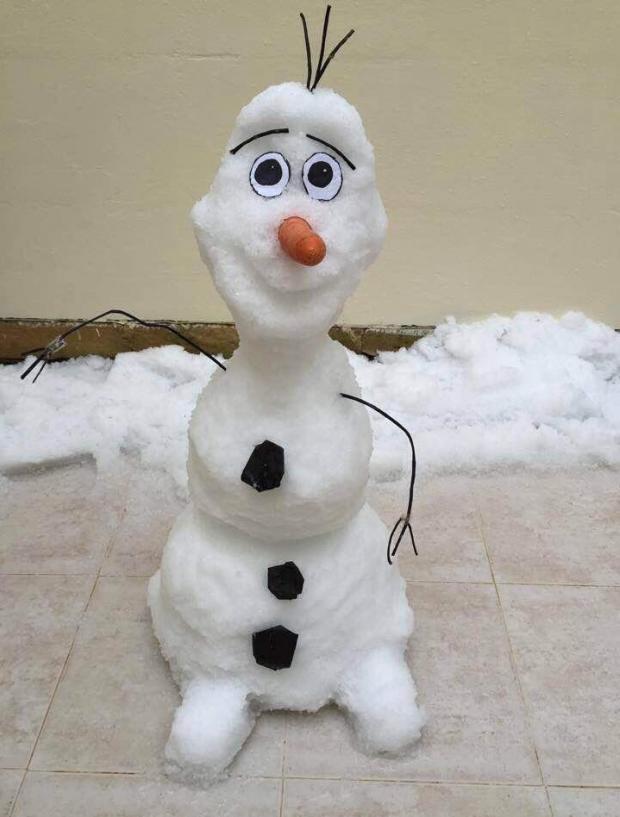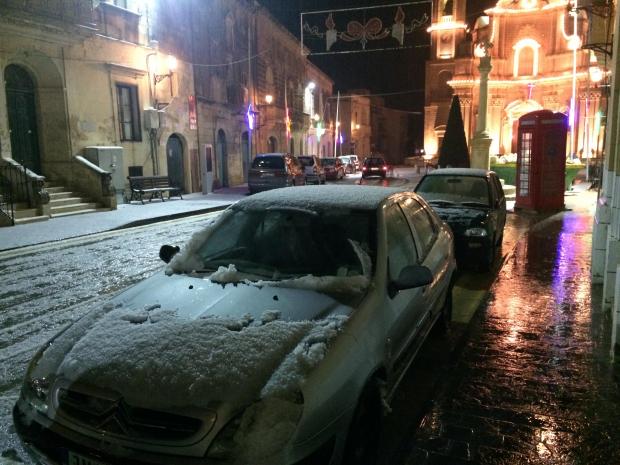 Independent journalism costs money. Support Times of Malta for the price of a coffee.
Support Us