Updated at 5.20pm
A man is being held by police in connection with the murder of a young Dutch woman whose lifeless body was found in Sta Venera early on Friday morning.
Shannon Mak was found dead on Friday morning. Photo: Facebook
Sources said the woman, identified as 30-year-old Shannon Mak, was found between two cars with her throat slashed. She was found at Triq il-Mastrudaxxi at around 6.15am.
Police sources told Times of Malta that a fellow Dutch national was helping them in their investigation. The sources said the man being held was the victim's former partner and lives close to the crime scene.
Residents in the area said they did not hear any commotion in the streets before the gruesome discovery.
The police said investigations "to establish the dynamics of the case" are underway.
An inquiry was held in the morning as Magistrate Donatella Frendo Dimech was on site earlier in the day.
It is the second murder and the third death in the space of 10 days.
On July 24, a man stabbed his mother and aunt to death in Għargħur before giving himself up to police.
Earlier in July, business mogul Hugo Chetcuti was stabbed by a former employee in Paceville and died in hospital some days later.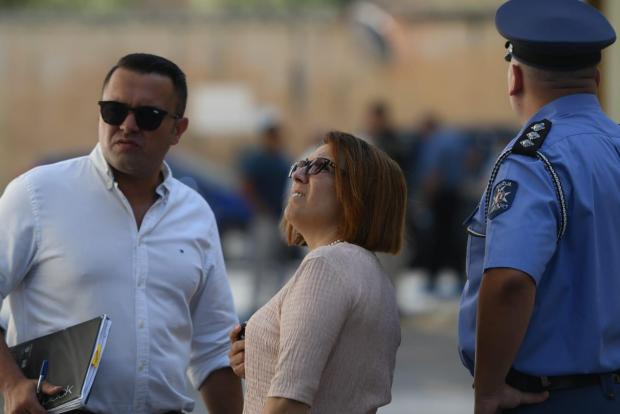 Magistrate Donatella Frendo Dimech on site. Photo: Jonathan Borg
Independent journalism costs money. Support Times of Malta for the price of a coffee.
Support Us