No official complaints about sacked PBS head John Bundy ever reached him, Culture Minister Owen Bonnici said yesterday, insisting he did not interfere in running the national broadcasting station.
Dr Bonnici, who is politically responsible for the Public Broadcasting Services, was asked about allegations made recently about Mr Bundy, who was fired as CEO earlier this month.
The allegations that led to his dismissal involved his handling of a €500,000 deal for leased cars after an audit report found he had broken procurement regulations.
Subsequently, it was also claimed that he had sexually harassed and threatened an employee at the workplace, which he strongly denied.
The PBS board of directors informed the government in September it had lost confidence in Mr Bundy and wanted him removed. At the time, a spokesman for Dr Bonnici told this newspaper the minister was analysing the situation.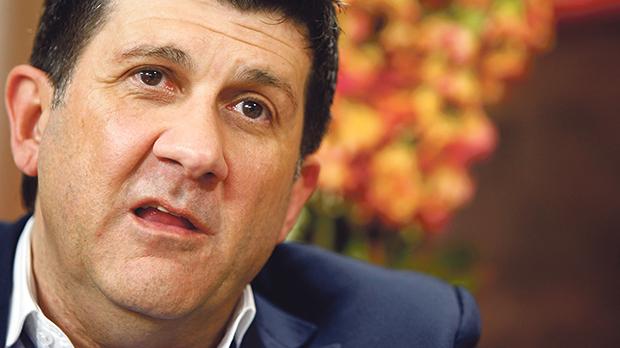 Ex-PBS head John Bundy
However, Dr Bonnici insisted yesterday he was not aware of the allegations against Mr Bundy.
"PBS is a commercial company, and it was my decision to try, as much as possible, to allow it to work in an autonomous manner, meaning I try not to interfere in the day-to-day running as much as possible," Dr Bonnici said.
Pressed to say whether he was aware of both the suspicious car deal allegation and/or the sexual harassment claim prior to being formally notified by the board about Mr Bundy, Dr Bonnici insisted he had never received any official complaint.
"Had I received an official complaint I would have immediately referred the matter to PBS and advised them on what I believed should happen. But I did not receive such correspondence, so that's basically it," he remarked.
Mr Bundy was appointed CEO by Dr Bonnici in July of last year without a call for applications, with sources telling this newspaper that his relationship with the board had been a rocky one from the start.
A former television presenter on both political stations, Mr Bundy started his professional broadcasting career in 1990.
Mr Bundy has repeatedly denied any wrongdoing and insists that he always acted "above board" at PBS.
Minister contests question, but transcript reads...
Meanwhile, the minister contested the question made by the journalist and claimed it were related specifically to complaints relating to alleged sexual harassment by Mr Bundy.

He said he was asked: "Minister, there were allegations, claims of sexual harassment [by Bundy] in the recent days. What's your reaction towards this? And were you informed about this? And did you take any action?"
Dr Bonnici said: "My answer to that question was that I received no official complaints relating to alleged sexual harassment. Had I received an official complaint on sexual harassment I would have advised the PBS board on the way ahead. Comment is, of course, free, but facts are sacred."
But the transcript of the relevant part lifted from the video recording available online reads: "Minister, I'd like to ask you some questions about John Bundy. In recent weeks, there were some allegations relating to claims of sexual harassment in recent days as well as some suspicious deals. What's your reaction to all this and were you informed of this and did you take any action before he was dismissed?"
READ: John Bundy faces motion of no confidence
READ: PBS board wants John Bundy replaced
READ: 'I don't give a damn about the board'- John Bundy
READ: Bundy accuses PBS board of 'playing judge and jury'
READ: PBS chief John Bundy denies wrongdoing
Independent journalism costs money. Support Times of Malta for the price of a coffee.
Support Us