… especially in Malta, where a strong economy, increasing support and an excellent quality of life are boosting the island's start-up credentials.
When most people think of start-up hubs in Europe, their thoughts will wander up north, to the vibrant start-up communities in Stockholm and Copenhagen. London is, of course, recognised as the start-up capital of Europe – it currently hosts more than 4,000 start-ups, has more than 70 co-working spaces and 36 start-up accelerators, and in the first six months of this year, generated more than €100 million in venture capital funding.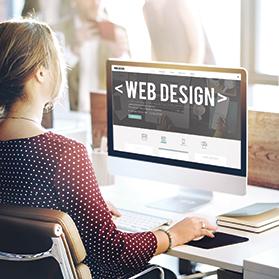 The Digital Economy and Society Index 2016 places Malta in 11th place, ahead of Spain, France and Italy.
Berlin and Lisbon are also big players on the start-up scene. Ranked as one of Europe's top innovation hotspots, and often referred to Europe's San Francisco, Lisbon has a dynamic ecosystem, with various incubators and accelerators.
Malta doesn't immediately come to mind when thinking of start-up hubs. Yet in recent years, Malta has supported various start-ups, of which a significant number have become industry leaders. What fuels the island's credentials as a start-up hub is its stable economy and political scenario, a strong yet flexible financial regulatory regime, an excellent ICT infrastructure, increasing government support and an excellent quality of life.
A strong community
Despite a number of success stories, until recently, Malta's start-up efforts were individual and fragmented. The island lacked a sense of community, also due to the fact that there was little official support.
Nowadays, however, the local start-up community is engaged in meaningful and constant conversations. This sense of community has also been strengthened by an increasing number of incubation and co-working spaces and official recognition that start-ups contribute a lot to the economy. This is also translated into added support, including funding.
Start-up support
Support for Malta's start-up community is growing at an encouraging pace and is becoming more targeted and relevant.
Private companies are extending their hand to start-ups to support and engage with them. Government is also supporting start-ups, through tax incentives, funding, access to internationalisation and enabling legislation.
Takeoff Business Incubator at the University of Malta has been critical to the success of various start-ups. Malta's first technology business incubator, Takeoff brings together innovators, entrepreneurs, mentors and investors, with the aim of closing the skills and resources gap that entrepreneurs experience on their start-up venture.
Start-ups can get more bang for their buck by operating in Malta
Start-Up Malta is a meeting place for legal, marketing, business, banking, finance and investment services through a professional network. Start-Up Malta seeks to meet and help start-up entrepreneurs in pre-seed, seed or early stage by providing finance as well as technical and commercial mentoring. Startup Malta also helps European start-up companies to get crowdfunded.
Malta Enterprise is also supporting start-ups in making their first step towards success. Malta Enterprise makes available a package of assistance, which combines resources and support – this package helps nurture a new business from incubation through the first three years. The package includes start-up advisory services, industrial and development services, and grants to cover costs related to investments.
The local start-up community is engaged in meaningful and constant conversations.
A strong economy
Malta's economy is performing well, with strong GDP growth and low unemployment. Ratings agency Standard and Poor's says that the outlook is positive and projects that the Maltese economy will expand by 2.8 per cent annually in real terms until 2018. Malta's economic growth is also outpacing that of the eurozone – this is being driven by strong investment in the energy sector and growth in consumption, underpinned by moderate inflation, wage growth and increase in employment.
These positive economic factors all generate a healthy context in which start-ups can thrive.
Cost of living
Malta has a great combination: it offers an excellent quality of life and a low cost of living. Moreover, while Malta offers excellent human resources, wages are still relatively low compared to other European countries. This means that start-ups can get more bang for their buck by operating in Malta – the low operating costs means that start-ups need less venture capital.
Digital readiness
Malta avails of a strong ICT infrastructure and readiness. The Digital Economy and Society Index 2016 – which summarises individual European countries' digital performance – places Malta in 11th place, ahead of Spain, France and Italy.
Moreover, DESI 2016 puts Malta in the 'Running ahead' category. This category includes countries that perform well and that have been developing at a pace that allows them to distance themselves from the EU average.
Other factors
There are various other factors which are helping Malta become the start-up hub of choice. These include an increasing number of established start-ups who are willing to share their knowledge and experience, and good connections to most major European airports. Various start-up conferences are being organised locally, while support to attend industry events abroad is increasing.
Then there is the climate and lifestyle. With beautiful weather all year round and a great entertainment offering, start-ups can work and play to their heart's content.
This article first appeared in the Zest supplement carried in The Sunday Times of Malta.
Independent journalism costs money. Support Times of Malta for the price of a coffee.
Support Us