Reserved parking
White boxes painted on the ground indicate available parking spaces for cars. Yet, some still decide to reserve for themselves such spaces for whatever (selfish) reason they may have. This picture was taken outside a Qormi outlet one Monday afternoon recently. There are many other similar instances. They need to be stopped.
Filthy state
The rain in recent weeks demonstrated that something needs to be done, urgently, about the amount of litter on the streets. After a downpour, rubbish can be seen washed up under pavements, for instance, resulting in one big mess when this is coupled with mud. We really need to walk the walk.
Public display
The 19th century belvedere tower in Lija is a protected landmark. Both the local council and the central government should ensure nothing is done that could tarnish its image or, worse, damage it. It was, therefore, sad, to say the least, seeing a board promoting an activity stuck to the iron grating surrounding the structure. The 'authority' behind the activity being promoted should have known better and lead by example.
One channel
A long string of vehicles waited outside the entrance to the Mater Dei Hospital car park on Tuesday morning because only one of the two gates was working and no attendant was in sight. The queues were such that they even caused problems at the roundabout outside the hospital's main entrance.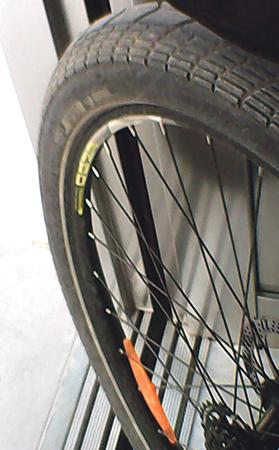 Too small
One would have thought that after the thousands of euros spent on the pedestrian bridge across the Mrieħel bypass and the much-vaunted lifts to assist wheelchair users, people with prams and shopping trollies and bicycle riders, the elevator would be big enough for at least a bicycle to fit in it. But that is clearly not the case. One can only hope better sense prevails when the Marsa and Luqa bridges are being built. And what would it cost to modify the Mrieħel lift?
If you have an item for On The Dot, send it to onthedot@timesofmalta.com. Please include all particulars, especially a contact telephone number. Items are sent under the express understanding and condition that the editor may, and is authorised to, disclose any/all of the personal information connected to the above to any person or entity requesting the information for the purposes of legal action on the grounds that such a person or entity feels aggrieved by the item published.