The Planning Authority has recently scheduled, as a Grade 2 protection, 36 properties which incorporate within their facade the rare Mediterranean architectural feature consisting of a window-like element known as the muxrabija.
The properties are found in Balzan, Birkirkara, Lija, Marsascala, Naxxar, Qrendi, Qormi, Rabat, Siġġiewi, Żabbar, Żebbug and Żejtun in Malta and in Victoria, Għasri, Għarb and San Lawrenz in Gozo.
The muxrabija is a Mediterranean feature and its earliest records date back to the seventh century in the Middle East. They were developed around the Middle East and North Africa, mainly to cool the building interior by allowing the breeze to circulate through the trelliswork and also to allow women to look onto the street without being seen. They were also used as a cooling device for water storage and as a security measure to see who was at the door or on the approaching roads.
In Maltese architecture, the earliest version of the muxrabija, dates back to the late Middle Ages (1300-1400) and were probably introduced through cultural contacts the islands had with the Arab world.
Muxrabiji that carry a security component are most commonly found in the villages whose inhabitants lived away from the safety of Mdina and fortified cities around the harbour area. This is evident in the geographic distribution of the surviving specimen.
The muxrabiji that are found in the Maltese Islands carry distinct characteristics, namely, that the older ones are constructed in local limestone, with more modern ones being made out of timber; they are small in size; they often carry a crude shape and rather simplistic design, which was probably meant to render it inconspicuous adding to its surveillance potential.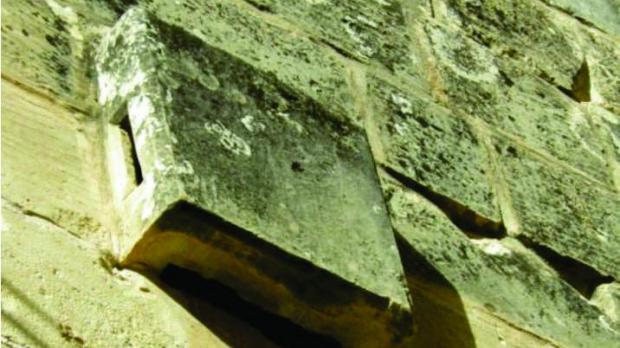 Muxrabiji are not an isolated feature within these scheduled properties but other period features typical of Maltese architecture are usually also found within the interior of these buildings.
In some places, the Arab term mashrabiyah also refers to balconies having equally intricately designed screens. These are found mainly in Egypt and were an important status symbol for the owners of the houses to which they were attached to.
Independent journalism costs money. Support Times of Malta for the price of a coffee.
Support Us