All is set and ready for this weekend's festival in Żejtun, bringing together a line-up of the hottest Maltese artists at the moment. The Beland Music Festival is bringing together over 20 bands and artists for a variety of shows held over the three-day event.
Starting this Friday, the festival is headlined by Ira Losco, who is ready to blast the stage together with her band while Malta's hottest rapper Owen Luellen will be joining her as special guest. Klinsmann and Kersten Graham will be supporting acts.
On Saturday the Beland team is putting together an innovative show together with international star DJs Tenishia and Ruby accompanied by several well-established singers, live musicians, fireworks and dance shows.
All will come to an end on Sunday with the strum of guitars by the beach, singing, laughter and dancing over the fizzle of breaking waves and the crackle of a campfire, for the Mana Tapu show.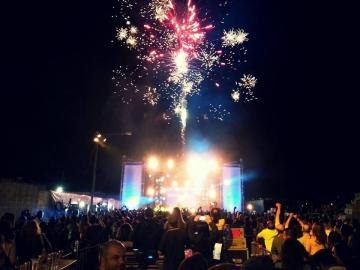 The festival will kick off at 8pm where on each day two local bands will be competing in the third edition of the Beland Music Contest supported by Arts Council Malta and PRS for Music. The artists are Auntie's Yellow Sofa, RiSE, Jessica Magro, Dav.Jr, Mark Anthony Bartolo and Raquel.
The family-friendly event is being held at Market Square, Żejtun. Entrance is against a donation by the door. There will also be a play area to entertain the little ones, a wide variety of food stalls with international flavours and also a craft beer stand.
Jackie Church, head of international licensing, PRS for Music, said: "We are delighted to be supporting Beland Music Festival and Contest again this year. It is a terrific event allowing new and emerging Maltese talent to perform on the same line-up as well-known acts from Malta as well as across the globe. PRS for Music are very pleased to be involved in its eight edition this May."
For more information e-mail festival@belandevents.com or visit http://www.belandevents.com and https://www.facebook.com/BelandMusicFestival/.