Jonathan Mizzi had it all laid out. Twenty-six, living in London and working for architectural design behemoths Foster + Partners, he was all set for the big leagues.
Then one afternoon in 2008, it all came crashing down. "I came back from a training session and found my entire office floor deserted, save for a few people crying in the lobby. We'd been made redundant – 400 of us in one fell swoop," he recalled.
"I found myself feeling as though I had no purpose," he admits. "The entire sector basically ground to a halt. I didn't know what to do." The road to recovery began with an unpaid internship at Cinimod Studio, and once Mr Mizzi picked up the pieces, he set about building himself a practice of his own.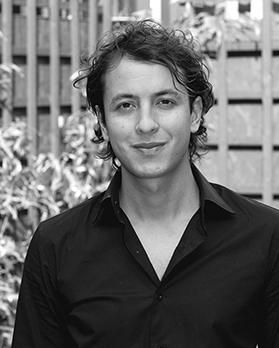 Jonathan Mizzi
Nine years and almost as many awards later, Mizzi Studio has carved out a name for itself as one of London's most exciting and innovative design studios. Its award-winning cafe outside Westfield shopping mall made local headlines earlier this year, and this week Mr Mizzi's seven-person team was named breakthrough talent of the year at the UK's prestigious FX Awards.
"I'm not going to pretend it's not a big deal," said Mr Mizzi from his office on Latimer Road. "The winner is picked by industry nomination, and we rubbed shoulders with some of the world's biggest names in design at the awards ceremony."
He is now firmly established in the London world of architectural design and quick to highlight differences between London and Malta. "Regulations are extremely rigorous and meticulous here, and nothing is left to chance. There's no room for confusion or grey areas. It's all clearly defined."
Malta is not quite like that. "Policies are written with broader strokes. Sometimes you'll read a policy and realise that it can be interpreted in more than one way, or you'll look up a policy map and discover that the boundaries aren't clearly delineated. It can be a bit puzzling," he said.
Mr Mizzi now has his eyes on a controversial project in his Maltese homeland, developed in collaboration with MMP. "Designing the Chiswick House School in Pembroke is a dream for us. To help create this sort of school is a once-in-a-lifetime project, and what Bernie Mizzi has in mind would be a quantum leap for primary school architecture," he enthuses.
The team's copper leaf outside Westfield Shopping Mall.
I just hope detractors will engage with an open mind
Many Pembroke residents do not share his enthusiasm, saying the school will take over the last patch of virgin land in the area and choke the neighbourhood with traffic. Other detractors take issue with a private school being built on government-owned land.
Resistance has been fierce and was amplified by two curious incidents over the summer: the first saw an irate resident steal the limelight at a Chris Said press conference, the second featured Environment Minister José Herrera making an unannounced appearance at a protest to confusingly insist that "ODZ is ODZ," despite the school falling inside the development zone.
"I completely understand the 'NIMBY' feeling," nods Mr Mizzi. "We've got a problem with over-development, and our natural and visual built environment are suffering. But we've worked hard to design a building that will add value to the community."
He cites plans for 75% of the site being left open for play, classes designed around an open concept and a circular road system to ensure pick-ups and drop-offs occur on school grounds.
"You never know. Respect for the environment has played a big role in my upbringing, and my studio has worked for London's Royal Parks, which are renowned for their stringent regulations. We're very comfortable designing around nature with sensitivity. I just hope detractors are willing to engage with an open mind."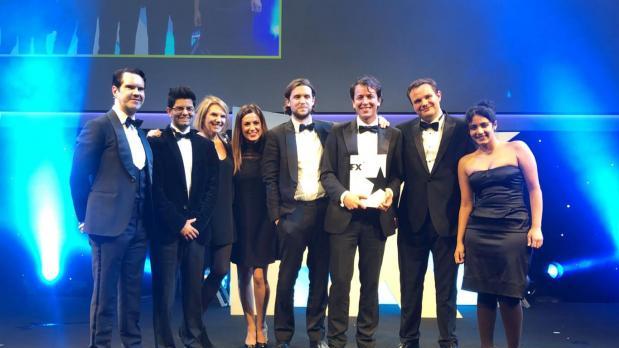 The Mizzi Studio team pick up their FX Award for breakthrough talent of the year.