Updated 11.08am - Nobody injured
Police and a fire-fighting crew rushed to Luqa this morning following reports of two vehicles on fire in the vicinity of Addolorata cemetery.
The caravan was quickly engulfed in flames.
Eyewitnesses told Times of Malta that they heard what sounded like an explosion before the vehicle went up in flames.
"An Audi was towing a caravan when the latter caught fire," they said. The flames are subsequently spread to the Audi towing it.
Nobody was injured in the incident, police said. The road has been temporarily closed to traffic.
Fire fighters put out the flames.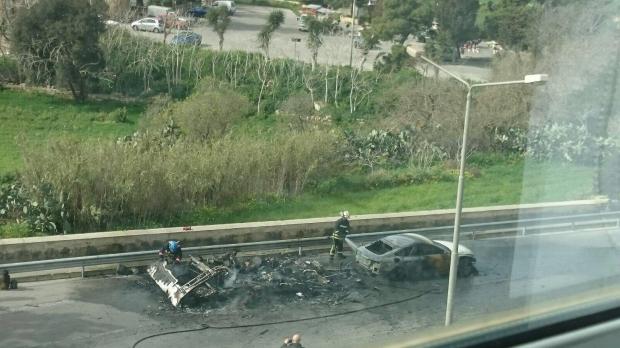 The caravan was burnt to the ground.
The caravan's smoking remains.
Independent journalism costs money. Support Times of Malta for the price of a coffee.
Support Us