An old, charitable tradition is being revived today by Heritage Malta as part of a remembrance celebration of death, souls and life after death.
An All Souls sculpture.
A few weeks prior to All Souls Day, one of the residents from the wealthier towns used to buy a pig, tie a bell around its neck and release it in the neighbourhood.
People would feed the pig and by November 2, when it would have fattened enough, it would be captured and slaughtered and the meat would be shared with the poor.
This local custom was known as Il-Ħanżira tal-Erwieħ and patrons attending an event at the Inquisitor's Palace will hear more about its history while being served a traditional meal based on pork.
A sweet and sour drink, known as il-maħluta, that symbolises the happiness and sorrow of life, will welcome the participants. This will be followed by toasted bread with garlic and parsley, traditionally known as il-ftieti tal-għaża. The meal also consists of a kawlata, a popular kind of vegetable soup with pork still prepared in local households today, and roast pork.
Another recipe related to All Souls' Day is the quċċija; a recipe based on wheat, which has been documented since 1575 as the coccia. During his visit to Malta, first Inquisitor and Apostolic delegate Pietro Dusina noted that this meal used to be given out in some Maltese churches on the eve of All Souls' Day.
Memorial cards help the living remember their deceased loved ones and recite a prayer for the repose of their souls.
Patrons can also opt to spend the night at the Inquisitor's Palace
The coccia will be served as part of the dessert, together with għadam tal-mejtin (a bone-shaped almond-based sweet).
A selection of memorial cards from a donation given to Heritage Malta by Alfred Calleja will be on display during the event. The idea behind these cards is that the living continue to remember their deceased loved ones and recite a prayer for the repose of their souls. Among the most appealing of those on display are the memorial cards of various personalities such as former Prime Minister Dom Mintoff and former President Guido de Marco.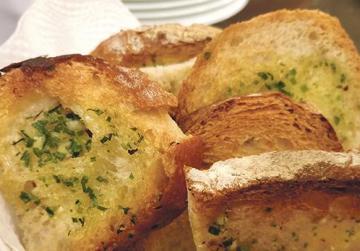 Ftieti tal-għaża
Such a collection is also a source of information about different cultural aspects. These include the development of this tradition along the years, both in terms of style, design and words selected, together with the etnographic facet of changing hairstyles, clothes, uniforms and hobbies.
Patrons can also opt to spend the night at the palace and those daring enough may choose where to spend the night, including the 17th-century prison cells.
For more information, call 2166 3731, or visit www.heritagemalta. org or Facebook page of the Inquisitor's Palace.