The terms 'Thatcherite' and 'Reaganite' are often used in political discourse across the globe, but the label 'Mintoffian' also made its way into British diplomatic dispatches, newly declassified documents in the UK show.
The term was used in the 1980s to describe a "Machiavellian nationalist": Gibraltar's former chief minister Joe Bossano.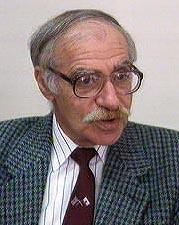 Gibraltar politician Joe Bossano was described as 'Mintoffian' in a diplomatic dispatch. Photo: Wikipedia
In the same year, 1984, that Dom Mintoff resigned as Prime Minister and leader of the Labour Party, Mr Bossano's breakthrough in his country's general elections seemed to have caused unease in British Foreign Office circles.
Mr Bossano, who founded the Gibraltar Socialist Labour Party and went on to become Chief Minister of the colony, was described by the island's governor at the time, Sir David Williams, as having no soft spot for Britain.
"The domestic political scene is not too encouraging. Gibraltar faces the future with an elderly, if still resilient, Chief Minister and a lacklustre set of ministers. Ranged against them is a charismatic leader of dubious and perhaps Mintoffian purpose," Sir David wrote to London.
Reacting to the letter, Richard Parsons, then British ambassador to Madrid, referred to the Mintoff comparison. "I note his reference to an increasing sense of Gibraltar nationalism as personified by Bossano and his subsequent description of Bossano as Mintoffian," he said.
This is a development which Spain feared, Parsons noted. "But should it not also be a cause of concern for us?"
Bossano became Chief Minister in 1988. The letter, addressed to Foreign Secretary Geoffrey Howe, was recently declassified. The Sunday Times of Malta learnt of the released documents following a visit last week by Mr Bossano to the Speaker of the House, Anġlu Farrugia.
Dr Farrugia said the two had met several times in the past 19 years, and on his latest visit, Mr Bossano referred to an article in the Gibraltar Chronicle that made reference to the letter from Sir David.
Tommy Norton, a London-based Gibraltarian researcher and journalist, who wrote the piece for the Gibraltar Chronicle, said that the 'Mintoffian' analogy had been made by at least one other governor, Sir William Jackson.
The Maltese premier was considered as having fought the British for freedom.
"Bossano has a Mintoffian streak in his character," wrote Sir William. "He is rabidly anti-Spanish but he is not pro-British. He is a Machiavellian Gibraltar Nationalist out to drive the hardest bargain for the Rock's benefit," Sir William continued in one of his dispatches, according to Mr Norton.
Independent journalism costs money. Support Times of Malta for the price of a coffee.
Support Us