The fiancé of a Venezuelan chef who was killed when he was run over in Marsa three months ago remains in the dark as to what caused the accident and has spoken about the lack of a system that keeps victims' loved ones updated.
"I want to know the truth. I don't understand because he always followed the rules. I want to know the facts: was it his fault or the fault of the driver?" asked 22-year-old Maria Giraud.
I think they (the driver's family) are good persons but they are afraid. I don't think they are bad persons but I wish they would speak to me. But I guess they have to follow procedure."
Her fiancé, Jesús David Reina Quero, was killed as he crossed December 13 Road, in Marsa on October 24. He was hit by a Mercedes Benz C250, driven by a 66-year-old man from Fgura. He died later in Mater Dei Hospital.
Jesús David Reina Quero. Photo: Facebook
Maria feels that she owes it to Jesús to get answers. "I feel strong. I feel I have to continue," she says.
Maria and Jesús met five years ago at a friend's house in Venezuela and started dating officially three years ago. He came to Malta to work round about that time and she joined him about a year ago. The couple lived together in Msida and were working to save money with the dream of, one day, opening their own eatery or restaurant.
"He loved cooking. He was a foodie. He especially was great at baking, particularly Venezuelan food. He loved Malta. We loved Valletta. He proposed to me while we were in Valletta during Christmastime.
"He was a really kind person. The accident happened because he was doing a favour to someone on his day off," she recalled.
On the day of the accident, Jesús had gone to take knives for sharpening in Birżebbuġa by bus but never picked them up.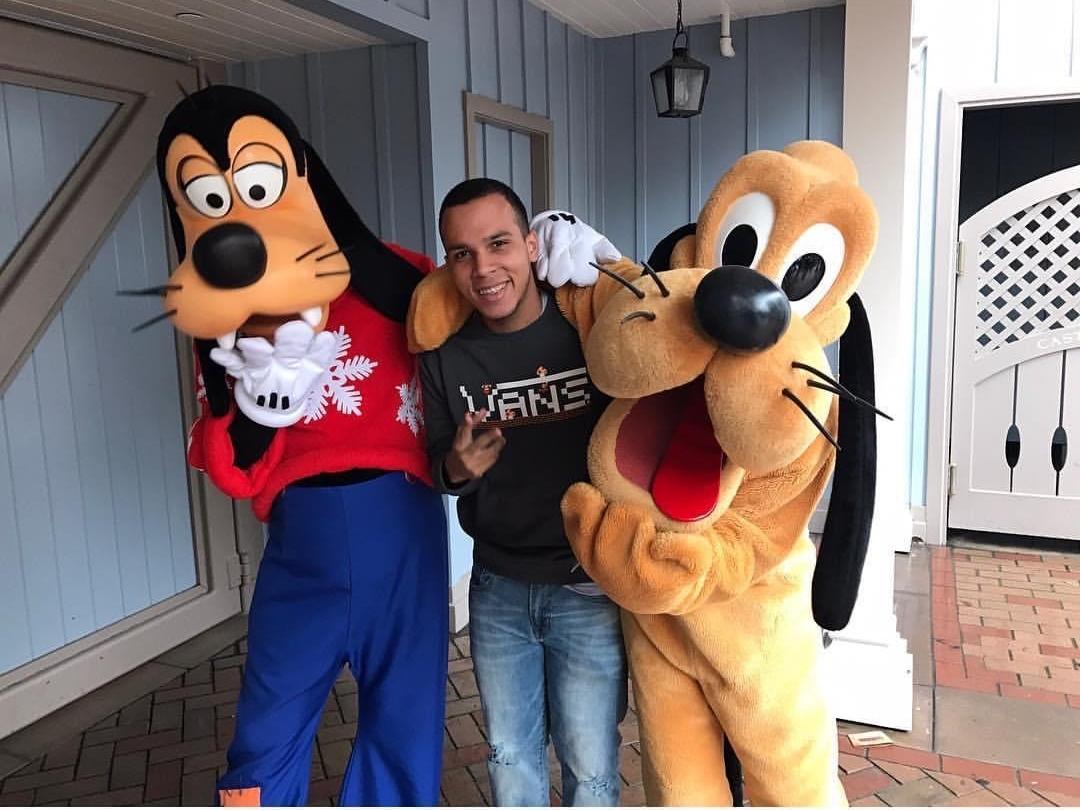 Jesús David Reina Quero
Close to the time of the accident, Maria had noticed that Jesús was missing.
She spoke to him via WhatsApp at 1.29pm, just over 40 minutes before the accident.
"Later, I tried reaching him and I spoke to some of his colleagues who he was meant to meet.
"He never turned up," she recalled.
She described her heartache at realising he was the victim of the incident after recognising his shoes in a picture carried on a news report.
His body was cremated and taken to Venezuela where the family had a funeral service.
A system that keeps mourners in limbo
Three months later Maria has no answers. She has asked the police for more information but was informed that they cannot reveal much due to the magisterial inquiry. Her only way to get answers is to make a request to the magistrate for which she needs a lawyer. This comes at a cost with one lawyer quoting her thousands of euros to take on her case.
Lawyer Veronique Dalli said that Maria's situation reflects that of many others.
"Once there is a magisterial inquiry, the police cannot bypass the inquiring magistrate. Any request for information has to be directed to the inquiring magistrate, by virtue of an application signed by a lawyer… This is a scenario which potentially leaves the mourners in limbo, not to mention the distress, especially when it comes to foreigners," she said.
Julianne Grima, from Victim Support Malta, said that victims of crime or their relatives were often left chasing information.
"Victims should be kept abreast of how a case is proceeding but locally this seems to be done through a lawyer that the family appoints to the case to follow up on their behalf," she said, adding: "Previously, the victim support unit, the arm of law enforcement assigned to provide information to victims of crime, was highly efficient in this support to victims but since its absorption into the now government's victim support agency, this service is less advertised and it is unclear if it is still active in its original capacity."
Jesús David Reina Quero died in an accident on October 24. Photo: Facebook
Mother of Marsa victim: 'We lost a great human'
"Jesús David, since you were a child you were a very special person, you were born with a spirit and a way of being that was very special for everyone, you had an aura, an inextinguishable light that touched the lives of everyone you met.
"Since you were born you were the conviction of the presence of God in our lives. You overcame numerous difficulties to later become a young man full of values, love, loyalty, respect, honesty, joy, kindness, nobility, responsibility, commitment and love for family and friends.
"You lived intensely, always focusing on fulfilling each of your dreams, in doing everything you liked and what made you happy. At your young age you managed to fulfill many of your dreams. You dedicated your life to cooking, especially baking, you were a total enthusiast and you enjoyed every one of your trips around the world.
"Jesús we know that with your drive and perseverance you would have achieved each of your goals. We are sure that we have lost a great human being who only brought wonderful experiences to all the people who had the fortune to cross your path."
Independent journalism costs money. Support Times of Malta for the price of a coffee.
Support Us