Some non-essential shops will reopen from Monday as part of a partial relaxation of Malta's COVID-19 measures, the government has announced.
Certain health services will also resume, travel to Gozo will begin again and the number of people allowed to gather in groups has been slightly eased from three to four.
But the measures come with restrictions, including that everyone has been asked to wear a mask in shops and on public transport, to help contain the spread of coronavirus.
For at least the next three weeks, hairdressers and beauticians will stay shut, as will restaurants and cafes. The airport will also remain closed, except for repatriation and cargo flights.
Prime Minister Robert Abela, Deputy Prime Minister Chris Fearne and Superintendent for Public Health Charmaine Gauci gave details on the measures to be lifted from next week.
Watch the news conference:
Abela began by praising the public for being responsible and obeying all the directives, adding that the government's wage supplement would stay in place.
He said: "Today, we have a new day. It does not mean we're over this but it means we're closer to our new normal.".
Non-essential shops to re-open
Abela said that while some shops will re-open on May 4, the plan was that, by the end of the month "if things go on, we will re-open all those shops we closed."
Fearne followed with a list of outlets that have been closed for weeks, and that will re-open next week with restrictions.
They include:
Lotto booths;
VRT testing stations;
Clothes, handbag and shoe shops;
Jewellers;
Perfumeries and cosmetics shops;
Home decor;
Discount shops;
Toy and hobby shops;
Furniture outlets;
Florists.
Gauci said authorities decided which shops would be open by carrying out risk assessments and gave 'weighting' to different criteria.
"We looked at vulnerability, distance issues, the types of public spaces and then carried out risk assessments, breaking down the results from these assessments into three categories: high risk, very high risk and extremely high risk," she said.
Masks in public places
From Monday, people have to wear masks in shops and on public transport. Photo: Mark Zammit Cordina
Fearne said that the country had enough supply of masks and visors to ask for everyone to wear them in shops and on public transport. These may be distributed, or shops might offer them to their customers, he said.
Social distancing must also continue and people in queues will be asked to stay two metres apart.
There will be hand sanitisers at every entry and in shopping malls there will be screenings for fever. Changing rooms will be prohibited because of the fear of spreading the virus through discarded clothes, Fearne said.
Gauci later added that the number of people in shops, excluding shop assistants, will be restricted to one person for every 10m².
The number of people allowed in at a time must be listed on the shop front, she said.
Restrictions on gatherings eased
While from Monday, travel from Malta and Gozo will be reopened, ferries will not take large groups and people must use masks.
The number of people allowed to gather together will be slightly eased, rising from three to four people. Those who breach the rules will still be fined €100.
Fearne warned that it was "still dangerous" to invite people to your home for dinner or barbecues.
The vulnerable group including the elderly, pregnant women and those with specific health conditions are still asked to stay at home as much as possible.
Some health services resumed
Fearne announced a list of health-related services that will resume.
From Monday all health centres will start giving children vaccinations and cancer related screenings will start, beginning with cervical cancer screening.
As the number of coronavirus cases continued to dwindle in recent weeks, the health authorities have been saying they were looking at a so-called "transition strategy" to lift some of the restrictions.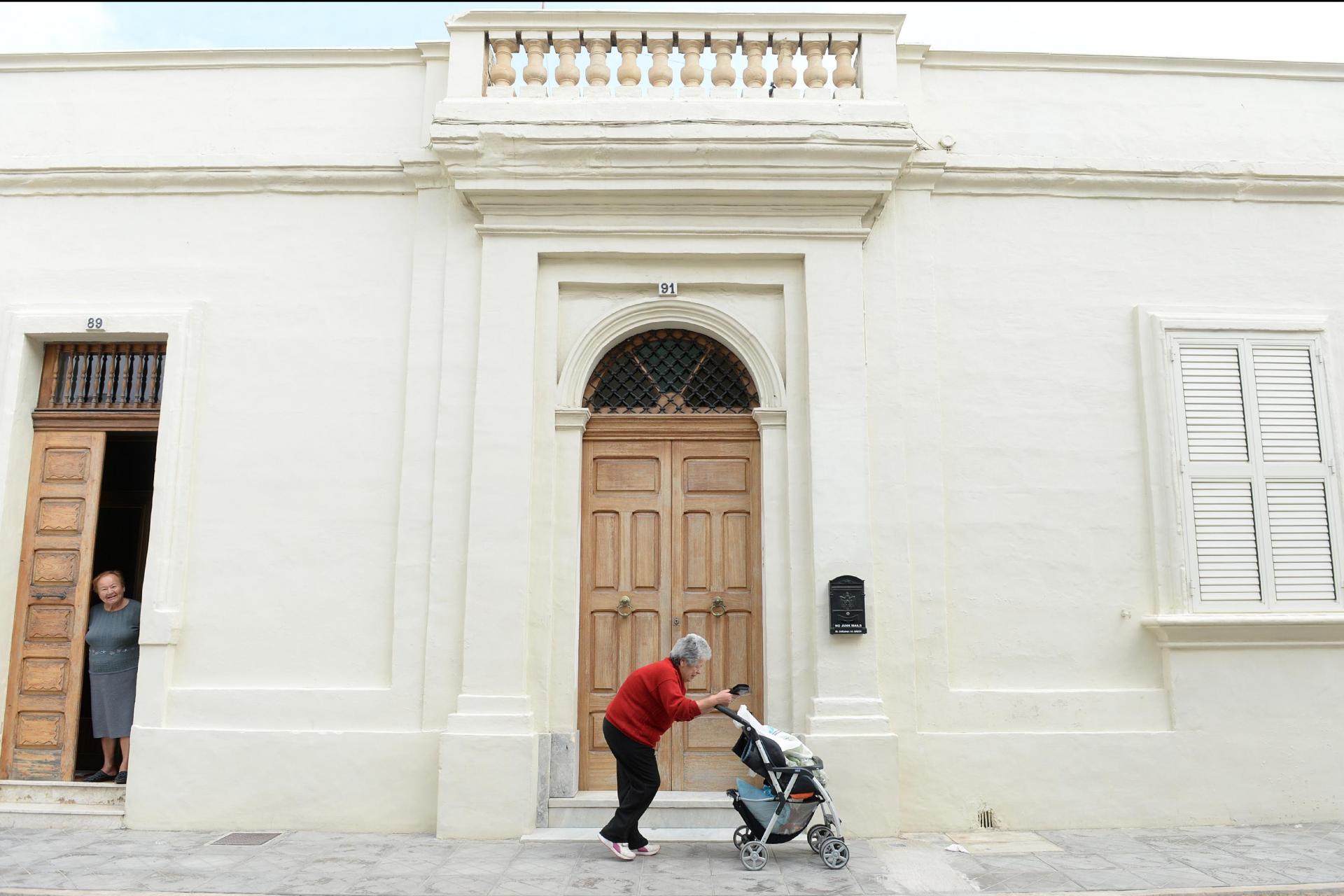 The elderly and others with particular health conditions are still asked to remain indoors as other measures are eased. Photo: Matthew Mirabelli
Since registering the first case on March 7, Malta gradually closed its ports, schools and all non-essential shops.
Fearne said that the authorities had been able to lift the measures because the rate of infection has remained below 1 for two weeks. Overnight, only two people were diagnosed with the illness after 1,200 tests were carried out.
"A strong health care system requires a strong economy," he said. However he added that the authorities were preparing for "the second wave" including continuing with plans for a prefabricated hospital.
"The virus is still around and so we must remain vigilant," he said.
In a statement later, the Malta Chamber of Commerce said the relaxation of measures affecting non-essential retail was a first step in allowing the regaining of economic traction to save as many jobs as possible.
It said surveys carried out among its members over the past seven weeks showed that as well as assistance schemes, business owners needed guidance to start planning the eventual re-opening of their operations.
Independent journalism costs money. Support Times of Malta for the price of a coffee.
Support Us