Updated 4pm with more tributes.
Tributes poured in on Sunday night and Monday morning for Joseph Zammit - a 48-year-old firefighter who died after helping put out a grass fire in Pembroke.
News of his death shocked several - from emergency physicians to firefighting colleagues, and politicians to the Birżebbuġa community.
It was the first death of a firefighter while on duty since the Civil Protection Department was set up in 1996.
Zammit was involved in many major rescues. Among them was one in Sliema back in November 2021. Zammit assisted a man and a 14-year-old boy who were swept to sea at Qui-Si-Sana. Footage filmed by TVM made the rounds on Monday, showed Sean Meli, a Sliema resident who jumped into the rough sea, carrying the boy in his arms. Zammit is seen helping both get safely back on land. He is seen also walking past emergency doctors. Meli was later among one of the many recipients awarded Republic Day honours.
Zammit is being remembered for his uplifting character. Photo: Facebook
Zammit, a father-of-two was taken to hospital in a critical condition in the early evening of Sunday but died soon after.
The police said the fire had been caused by rubbish left in the area.
Zammit was a long-serving firefighter and former police officer. According to a Home Affairs spokesperson, Zammit formed part of the Malta Police Fire Brigade before the formation of the Civil Protection Department (CPD), which was founded in 1996.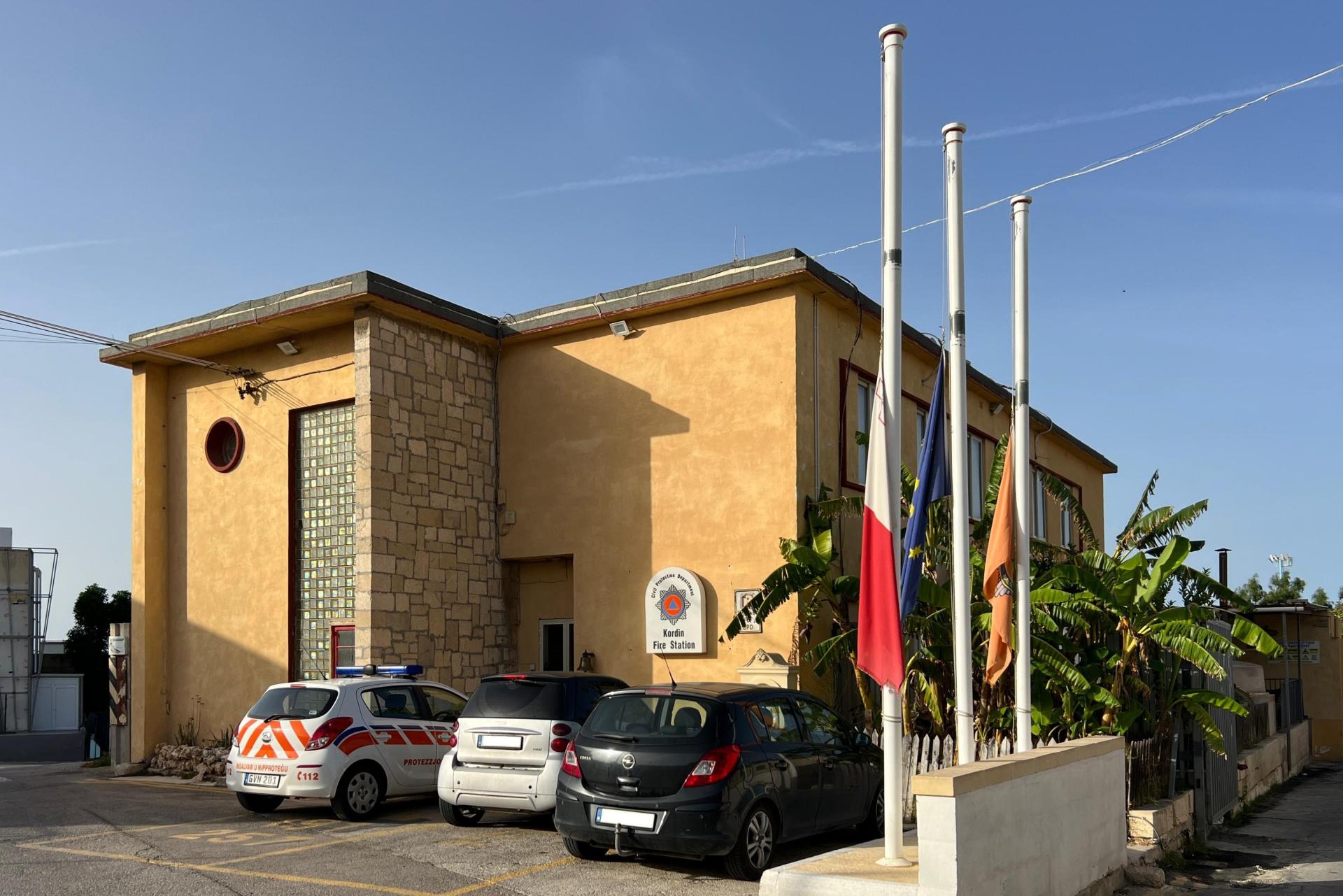 Flags at half mast at the Corradino Fire Station on Monday.
Emergency physicians Jonathan Joslin and Michael Spiteri were among the first to bid farewell to Zammit, recalling his uplifting personality.
Spiteri said there are many people who owe their lives to Zammit's work.
Zammit's cousin Marnat Mifsud recalled the childhood years spent at their grandmother's, saying the death of his relative while on duty was "too cruel".
Ċippi Grech thanked his friend for all he did for humanity during his time with the CPD, and for always trying to pass on his skills to others.
The Birżebbuġa parish mourned the loss of "our brother and one of the locality's volunteers".
An active parishioner, Zammit helped with the organisation of events such as the sports rally and the Milied fil-Pjazza.
Soċjetà Filarmonika San Pietru Banda similarly mourned Zammit, saying his death was a big shock. Zammit was a member of the band club and also a statue bearer.
Zammit was a keen Birżebbuġa festa enthusiast. Photo: Facebook
The Birżebbuġa's local council described the firefighter as "an exemplary and active resident".
PN leader Bernard Grech and MP Toni Bezzina said they knew Zammit personally.
Grech referred to Zammit as a childhood friend. He said he was "an exemplary and dedicated man".
"Condlences to his family and colleagues. These siblings of our risk their lives to care for ours," he said on Facebook.
Bezzina said Zammit's death was a "tragedy" for his family and all those who knew him.
Home Affairs Minister Byron Camilleri pledged the government's support to his colleagues and relatives in such difficult times.
The Civil Protection Union, K9 Search and Rescue Malta and PN also offered their condolences to Zammit's family.