Last updated 3.22pm
Prime Minister Robert Abela has announced sweeping changes from Joseph Muscat's Cabinet, appointing new ministers to the key posts of foreign affairs, home affairs and justice.
The new Cabinet, being sworn in on Wednesday afternoon, is the largest in Maltese history, and the youngest in recent years.
Including the prime minister, his team is made of 26 MPs: 17 ministers and eight parliamentary secretaries. That's one more than Joseph Muscat's Cabinet, which held the record for being the biggest ever.
The average age of the ministers is 46, younger than under Dr Muscat's, when the average was 50.
Chris Fearne, Edward Scicluna, Ian Borg, Michael Falzon and Justyne Caruana are the only ministers to have retained their original portfolios, with more responsibilities added for Scicluna and Borg.
Former Parliamentary Secretaries Roderick Galdes and Clint Camilleri, also retain their original responsibilities but are now ministers.
Former Labour whip Byron Camilleri, who like the prime minister was elected for the first time in 2017, becomes Home Affairs Minister. Aaron Farrugia and Silvio Schembri have been handed large portfolios.
Super ministries
Ian Borg, Aaron Farrugia and Silvio Schembri are tasked with three large portfolios.
Ian Borg has had Projects Malta added to his already-sizeable portfolio of Transport and Infrastructure. Projects Malta handles major projects and had previously been in Konrad Mizzi's portfolio.
Aaron Farrugia, who previously served as a parliamentary secretary for EU Funds, has been promoted to minister responsible for the Environment, Planning and Climate Change.
Planning was previously part of Dr Borg's indirect remit, through parliamentary secretary Chris Agius. Mr Agius will be retained with a slightly modified brief.
Silvio Schembri will become Economy, Investment and SMEs minister. He will also be responsible for national airline Air Malta.
He assumes the Economy portfolio from Chris Cardona, who has been kept out of Cabinet. The trade brief given to Mr Schembri was previously part of Carmelo Abela's Foreign Affairs Ministry brief.
Air Malta was previously the remit of Konrad Mizzi's Tourism Ministry.
Dr Abela indicated while on the campaign trail that he would not retain Dr Mizzi as minister, and the disgraced former minister has indeed been kept out of Cabinet.
Bartolo for Foreign Affairs
Evarist Bartolo is expected to be made Foreign and EU Affairs Minister.
Evarist Bartolo, education minister in the Sant government and again since Joseph Muscat was elected in 2013, has now been made foreign minister. He will also be responsible for European Affairs, which previously was part of the Equality Ministry. Mr Bartolo will face the difficult task of restoring Malta's dented international reputation in the wake of the Caruana Galizia murder revelations.
The man he replaces at Foreign Affairs, Carmelo Abela, is now Sustainable Development Minister, working from within the Office of the Prime Minister.
Zammit Lewis as Justice Minister, Bonnici for Education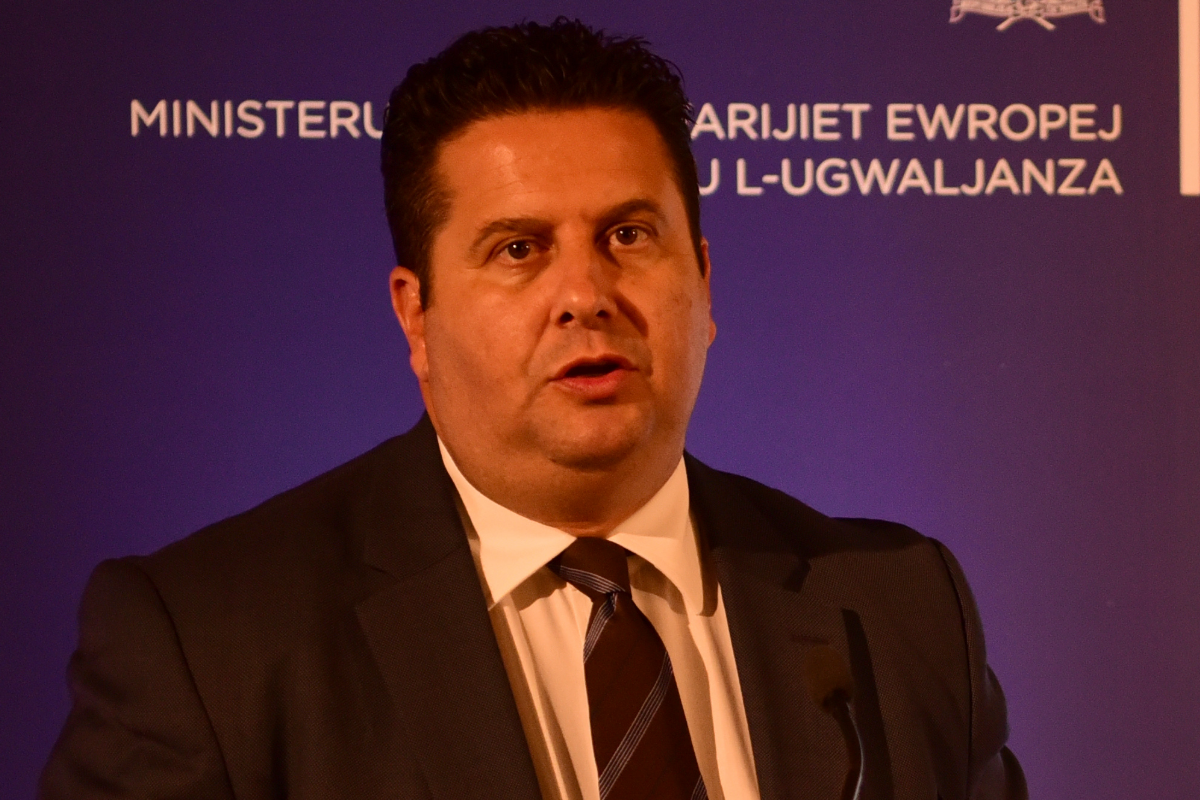 Edward Zammit Lewis has been earmarked for the Justice Ministry, moving from the Equality brief he previously held.
Mr Bartolo's change of scenery paved the way for Owen Bonnici to replace him as Education and Employment Minister, with Dr Bonnici's previous Justice brief being taken over by Edward Zammit Lewis.
Jose Herrera, whose Environment brief has been given to Aaron Farrugia, will instead take over the Culture and Local Government portfolios that were previously under Owen Bonnici.
Gozo Ministry battle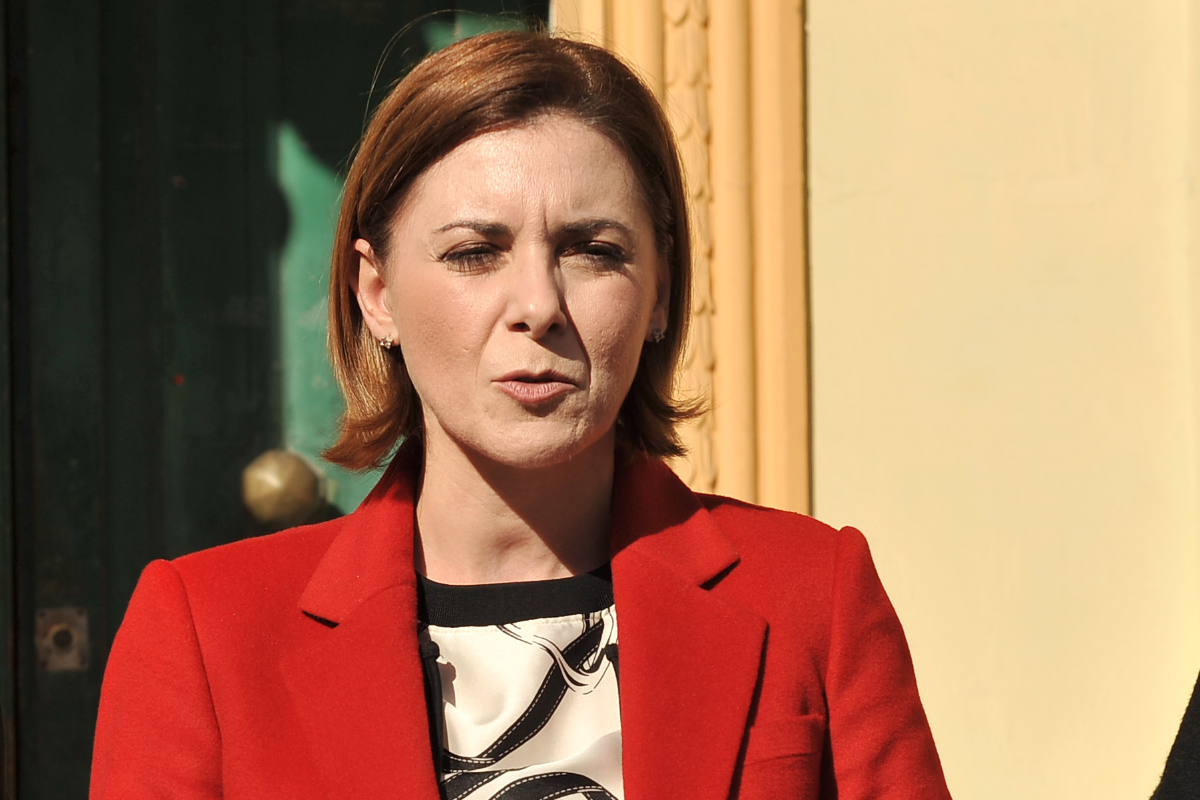 Justyne Caruana fought hard to retain her Gozo Ministry brief, and appears to have succeeded.
Parliamentary secretary Clint Camilleri will also be happy that his Agriculture, Fisheries and Animal Rights portfolio has been turned into a fully-fledged ministry.
Sources told Times of Malta that Dr Abela's original intention was to make Mr Camilleri, a former Qala mayor, Gozo Minister instead of Justyne Caruana.
But Ms Caruana, who took over that portfolio from Anton Refalo in 2017, reportedly refused to accept that change and was eventually retained.
Galdes to be made minister
Roderick Galdes will be promoted to minister.
Roderick Galdes previously served as parliamentary secretary for social housing. He will retain that brief but will now be promoted to minister, sources said, with Dr Abela keen to follow through on his campaign promises to focus on housing as a priority.
Dr Abela has pledged to set up a new government agency to transform derelict, privately-owned buildings into social housing.
Equality and Tourism
Rosianne Cutajar, Malta's youngest MP, has been made responsible for equality. Photo: Facebook/Rosianne Cutajar
Backbencher Rosianne Cutajar has been tasked with the Equality brief that was previously Edward Zammit Lewis', albeit as a parliamentary secretary rather than minister, while Julia Farrugia Portelli will be responsible for Tourism, as a full minister.
The Tourism ministry brief will not include Projects Malta - which goes to Ian Borg - or Air Malta, which will fall under Silvio Schembri's Economy Ministry.
No change for Grima
Clifton Grima will continue to serve as parliamentary secretary for sports, sources said, working from within the Education and Employment ministry that will now be led by Owen Bonnici.
Farrugia for Energy, Mizzi out
Michael Farrugia, who was formerly Home Affairs Minister, is expected to become Energy Minister instead of veteran MP Joe Mizzi, who is unlikely to be appointed to Cabinet.
Debattista, Agius as junior ministers
Deo Debattista will continue his work as parliamentary secretary for public cleansing.
Chris Agius, who previously worked under Ian Borg as parliamentary secretary for planning and property, is expected to continue working with Dr Borg as parliamentary secretary responsible for lands and construction.
Dr Abela is expected finalised his cabinet by lunchtime on Wednesday, and ministers will be sworn in on Wednesday afternoon.
Independent journalism costs money. Support Times of Malta for the price of a coffee.
Support Us