Updated 2pm
Six people are being held under arrest in connection with the fatal building collapse in Ħamrun.
Police arrested four people on Monday evening as rescuers dug through rubble in search of 54-year-old Miriam Pace, who was trapped beneath debris. Ms Pace was later found dead.
Those four - an architect, site technical officer and two workers employed by a contractor - spent the night in police custody and were interrogated by investigators.
On Tuesday afternoon, sources told Times of Malta that police had arrested two further people in connection with the case. The two are understood to be contractors hired by the developer.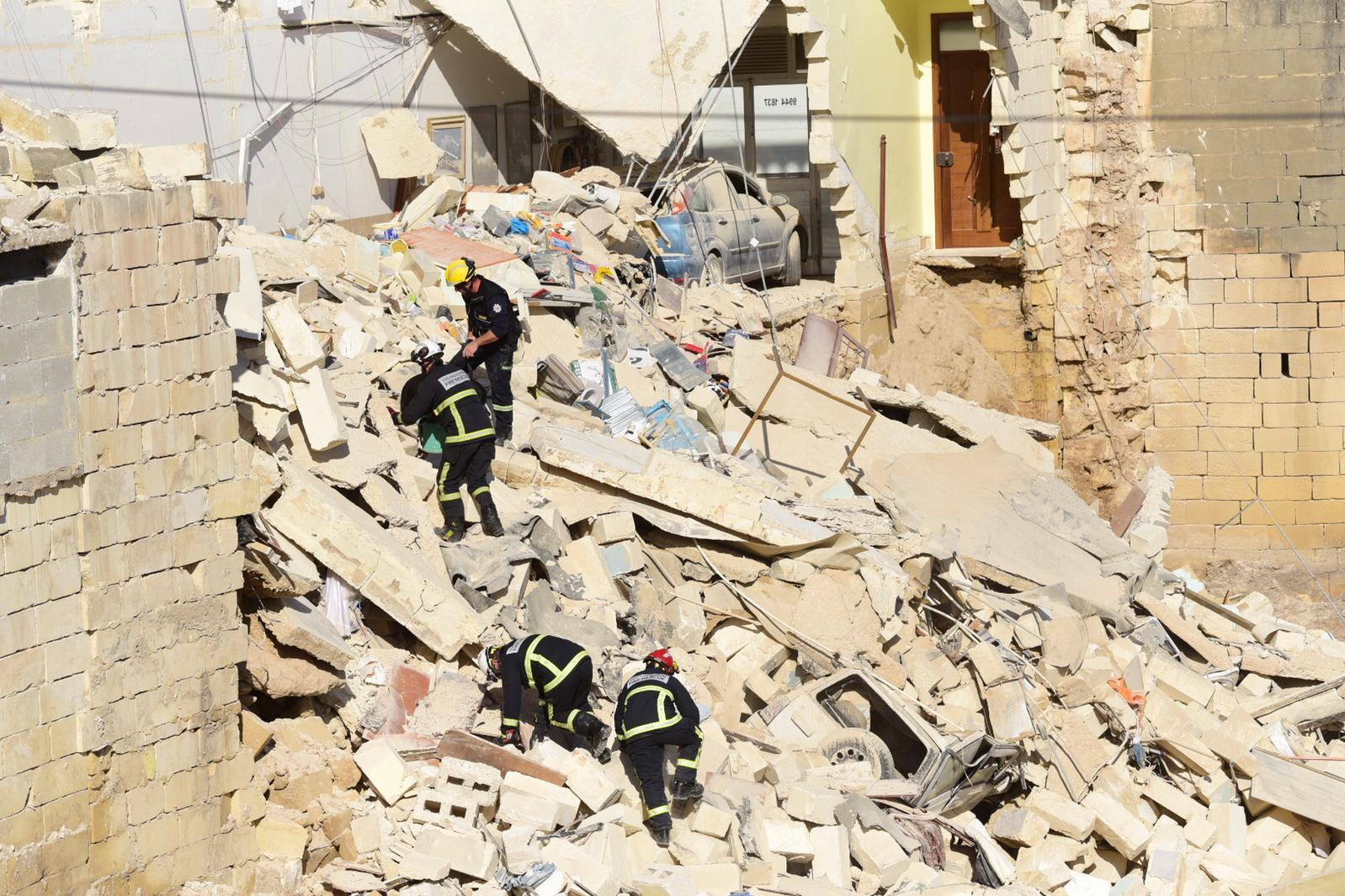 Rescue workers in the rubble on Monday afternoon. Photo: Mark Zammit Cordina
The Ħamrun district inspector is investigating all those involved for possible criminal actions, including negligence, that may have caused the family home to collapse, taking the life of the mother of two.
The investigation, which is running parallel to a magisterial inquiry, is still ongoing, sources said, adding that other police units may also get involved at a later stage.
Miriam Pace's lifeless body was found beneath the rubble at around 10pm on Monday night by members of the Civil Protection Department after almost eight hours of searching.
The house collapsed into a next-door site which was being excavated.
According to documents submitted with the Planning Authority, the architect in charge of the project is Roderick Camilleri, the site technical officer is Anthony Mangion, the contractor responsible for the demolition and excavation works is Ludwig Dimech, and the project supervisor is Malcolm Mallia, who is also the project developer.
Mallia sits on the council of the Malta Developers Association.
On Monday evening the Malta Developer's association announced that it had suspended one of its members that was involved as an investor in the project.
Independent journalism costs money. Support Times of Malta for the price of a coffee.
Support Us