The coronavirus pandemic is not just a health crisis: streets are empty, many shops are closed and business owners are scrambling to find a way to remain afloat, with both employers and unions saying a financial aid package put on the table is just not enough.
---
As it happened
---
End-of-blog roundup
8pm We'll be ending this blog here, and we leave you with a summary of the day's key news points and a list of important phone numbers. Thank you for having joined us.
Malta confirmed 11 new cases of COVID-19 over the past 24 hours, including the first from Gozo, bringing its total up to 64.


One of the patients in care has developed some complications but does not yet require intensive treatment.


2,236 COVID-19 swab tests have been carried out so far.


Eight people were caught breaking quarantine rules in the past 24 hours and will be fined €3,000 each. Authorities carried out 378 spot-checks during that period.


Three establishments in Buġibba, Baħar iċ-Ċagħaq and Ġnejna were found to be open, in breach of the rules. The establishment owners will also be fined €3,000 each. 1850 inspections have been carried out so far, with 450 in the last 24 hours.
Helplines
If you have coronavirus symptoms dial 111 or 2132 4086.
If you are stuck abroad and need assistance dial 00356 2204 2200.
If you are in quarantine and need help, including food or medicine delivery, dial 2141 1411.
If you need education-related advice, dial 2598 1000.
If you an older than 60 and need help at home, dial 25903030.
If you work in the gaming industry and have questions, dial 25469111.
If you are a tourist or have questions related to the hotel sector, dial 21692447.
If you want to report quarantine abuse, dial 21692447.
---
Some rays of sunshine
7.37pm This morning, we asked you to send us your photos of your children's drawings. Dozens of you replied. We've compiled a few of those submissions. If yours hasn't appeared, it will do so in the coming days, so stick around.
William,10, and Martina,4, tell us to stay safe!
---
Contraband alcohol comes in handy for Poland
7.22pm The Polish government has said that it will use a stockpile of "at least 430,000 litres" of confiscated contraband pure alcohol to disinfect the country.
Instead of being destroyed, several thousand litres have already been handed over for use to disinfect public buildings and transport.
It's going to firefighters, police hospitals, border guards and other public services.
Law enforcement authorities frequently crackdown on illegal distilleries in Poland, especially in the poorer north-east of the EU country, bordering Belarus and the Russian territory of Kaliningrad.
---
Food bank desperately needs food
7.05pm If you do your grocery shopping at Pama, Smart or Valyou supermarkets, consider buying a bit extra and leaving it in the food bank donation boxes at the shops' exits.
The Foodbank Lifeline Foundation has seen supplies dry up and they desperately need food for those who rely on them to eat.
Just a few days ago, we reported that the food bank was facing a challenge in finding a new way to deliver its food.
---
Shop owners caught red-handed
6.56pm Two establishments in Baħar iċ-Ċagħaq and in Ġnejna and a massage parlour in Buġibba were caught open to customers today, in breach of regulations introduced this week. They face fines of €3,000 each.
They are the first establishments to have been caught flaunting the rules.
Authorities have inspected 1850 establishments in Malta so far, with 450 inspections in the last 24 hours. In Gozo, 270 inspections were carried out, and no infringements were found.
To report a bar, restaurant, cafe, gym, cinema or other establishments which are still open to the public, call 2169244.
---
UK to shut down establishments, pay 80% of wages
6.45pm The UK has shut down establishments with pretty much immediate effect. The lockdown comes into force on Friday night, and Boris Johnson urged the public to avoid the temptation to head out for a final pint.
To cushion the blow for business owners, the UK also said it would pay 80% of affected employees' salaries, up to a total of £2,500 (€2,700) a month. That's a pretty massive financial commitment.
---
Around the world
6.31pm Here's a summary of what's happened across the world in the past hours.
The UK has ordered pubs, bars, restaurants, cinemas and other such venues to close. The British government has also pledged to cover 80 per cent of the wages of virus-hit workers – we'll have more about both later.
Italy has reported 627 new COVID-19 deaths – a new daily recond - taking its overall toll to 4,000.
Wuhan, China, where the coronavirus is believed to have originated, reported no new cases for the first time since the outbreak started.

The USA and Mexico have agreed to restrict non-essential travel across their border beginning on Saturday. New York will ban all public gatherings and close all non-essential businesses as of Sunday.

France has closed off public areas such as lawns and riverbanks because people there were ignoring public health authorities' instructions to stay at home.
Jordan will impose a round-the-clock curfew from Saturday morning and anyone caught outside when they should be home will be jailed for one year.
In Tunisia, the president has ordered nationwide, round-the-clock self-isolation.
---
EU to allow members to go into more debt
6.12pm The EU will be suspending its strict rules on public deficits to allow governments to spend more money to react to the coronavirus pandemic. European Commission president Ursula von der Leyen made the announcement.
Currently, EU rules only allow a country to run a deficit of 3 per cent and debt-to-GDP ratio of up to 60%.
In reality, those rules are regularly broken without repercussion. But this is the first time the EU has officially sidelined the Stability and Growth Pact.
---
Reduced hours for fuel station attendants
5.55pm As of Monday, fuel station attendants will operate fuel pumps until 2pm. After that, it will be self-service only. Fuel stations are currently manned until 6pm.

The announcement comes from the Malta Chamber of SMEs, which said that its fuel stations committee had agreed to the reduced hours in consultation with Enemed.
---
New York governor: 'We're all in quarantine now'
5.39pm New York governor Andrew Cuomo has ordered non-essential businesses to close and banned all gatherings, as of Sunday evening.
Anyone violating the order will be fined.
"We're all in quarantine now," Cuomo told reporters, adding that New York state was "on pause."
Yesterday, California's governor ordered the state into a lockdown.
---
Italy's virus kills priests who bless the dying
5.30pm They come to bless those suffering the most from the novel coronavirus. And then, more and more often, Italy's priests die themselves.
Priests have been infected and killed by COVID-19 in Milan, Brescia and Cremona. Five have died in Parma. In Bergamo, 10 priests are dead.
This real-life horror story is playing out, right now, in northern Italy.
---
Tourist Street, no more
5.24pm Triq it-Turisti in Buġibba is usually a hive of activity. No more. Here it is at 3pm today.
---
How does Malta's COVID-19 testing rate stack up?
5.15pm This table looks at how broadly several countries in the world are testing for COVID-19 and compares that to the number confirmed cases each country has.
Malta features in the top right section of this graph - we are testing less extensively than South Korea, the UAE, Bahrain, Kuwait, Slovenia, Iceland or Norway, but more than every other country. You can hover over each dot to identify the country it represents.
Note that the figures - sourced by Our World in Data - are a few days old.
Pope's visit unlikely
5.01pm In just over two months, Pope Francis is due to arrive in Malta and Gozo for a visit that would draw huge crowds of people together. For a country practising social distancing right now, that seems like an unlikely concept. Archbishop Charles Scicluna agrees and says the visit will probably be postponed.
"We are awaiting a decision which needs to be taken by the Vatican and the State and we will announce it as soon as we know," he says.
Photo: AFP
---
Bad news for language schools
4.32pm Calamity for local English language schools. 10 days ago, we reported that students had cancelled 4,000 bookings. That's now more than doubled, to 20,000. Stakeholders estimate the damage so far at around €23.7 million.
More detail available here.
---
'Social distancing could increase risk of domestic violence'
4.12pm Keeping our distance from friends and family can make things even harder for victims of domestic violence, the Commission on Gender-Based Violence and Domestic Violence has warned.
The Commission has asked the public to be especially vigilant and report any suspected domestic abuse cases by dialling 179 or 112.
"Being a passive bystander means taking the side of the perpetrator," they said.
If you are a domestic violence victim and need help, you can contact one of the following organisations:
Victim Support Malta: 21228333
Social Work Unit Gozo: 21556630
Dar Emmaus: 21552390
Mental Health Malta: 23304313
Dar Merħba Bik: 21440035
SOAR Support Group: 21808981
Rainbow Support Service (LGBTIQ): 21430009
Fondazzjoni Dar il-Hena: 27888211
Programm Sebħ – Dar Qalb ta' Ġesu: 21482504
Women's Rights Foundation: 79708615
---
This is how fake news begins
4.02pm A message is doing the rounds on WhatsApp, claiming that the hospital has warned people that the coronavirus is being spread through petrol pumps.
"Hospital sent a message this morning that this virus seems to be spreading quickly via petrol pumps so have asked to tell everyone to wear gloves or use a paper towel when filling up and dispose of straight away -please share -thanks" the message reads.
Misleading - hospital has not been saying this.
We have checked with Mater Dei Hospital and this is not true, even if advice is valid.
You should take extra care when touching items with your bare hands, wash your hands regularly and avoid touching your face. But there is no truth to the claim that authorities have traced cases to petrol pumps.
Please, think and verify before you share content on social media.
---
'My landlord halved my rent'
3.50pm Here's a bit of uplifting news. Kristina Abelas poke to a family whose landlord offered to halve their rent due to coronavirus disruptions.
---
How do you get to the COVID-19 testing centre?
3.40pm Definitely not by taxi or bus. You'll need to drive yourself there or get somebody to drive you there, authorities say, and only people with a prior appointment are being accepted for testing. Call 111 for further help.
---
Ryanair's refund system runs into trouble
3.23pm People whose Ryanair flights have been cancelled are having trouble accessing the budget airline's refund system. We've been contacted by readers who tell us the system is not accepting their reservation details.

It seems they're not alone - Twitter and Facebook are littered with messages from irate customers saying they can't access a refund.
We've reached out to Ryanair and will be following this up. and have been told that they aren't answering specific media requests right now, as they're trying to focus on the deluge of customer requests. It seems likely their IT systems are overloaded.
---
A $35,000 hospital bill
3.12pm Imagine being sent to hospital, testing positive for COVID-19 and then receiving a $35,000 (€32,500) bill for tests and treatment. It's what happened to at least one patient without healthcare insurance in the US, Time has reported.
---
US fast-tracks antimalarials to treat COVID-19
3.05pm The US is fast-tracking antimalarial drugs for use as a treatment against the new coronavirus, following encouraging early results in France and China.
That's despite the drugs, Chloroquine and hydroxychloroquine, not yet having been given the formal green light in the US to fight the pandemic.
Chloroquine and hydroxychloroquine are synthetic forms of quinine, which is found in the barks of cinchona trees of Latin America and has been used to treat malaria for centuries.
Scientists in France and China have claimed that they saw good results when using them to treat COVID-19 patients... but the data has either not been peer reviewed or not even been published yet.
---
EU launches investigation into fake coronavirus products
2.50pm The EU's anti-fraud agency, OLAF, has launched an investigation into the importation of fake products used in the fight against COVID-19.
They range from fake masks to fraudulent medical devices and sanitisers. Many are sold online and arrive with fake certificates, OLAF says.
An example of a fake mask being sold online.
---
Different realities
2.40pm How does the trajectory of COVID-19 deaths look when you compare the four countries which have reported the most fatalities?
A look at the data suggests China's experience is very, very different to that of Italy, Iran and Spain.
---
France fining homeless people for breaching quarantine
2.32pm French homeless organisations say police are issuing fines to rough sleepers for failing to comply with coronavirus self-isolation requirements.
They say homeless people who are ordered to quarantine are being punished for having nowhere to go.
"We request that clear instructions be given... so that these sanctions cease immediately," the head of the FAS federation of homeless organisations said.
A French police officers checks up on a homeless person in Bordeaux. Photo: AFP
---
Videoconferencing ministers
2.15pm Ministers from across the EU continue to e-meet and exchange information about coronavirus strategies. Yesterday afternoon, minister Carmelo Abela held a videoconference with social affairs ministers from across the bloc.
He told the ministers that the measures Malta had implemented were in some cases "more aggressive" than those of other countries.
---
How can I help?
2.03pm It's a question many of you have been asking. Claudia Calleja has put together a list of things anyone can do, to help make this difficult situation that little bit easier.
---
Expired driving licences will remain valid
1.47pm One queue you won't have to worry about is that to renew your driving licence. If your licence is about to expire, don't worry - Transport Malta has said expired licences will still be valid for the time being.
---
So much for social distancing...
1.40pm Health authorities continue to warn people to remain at least 1m away from one another if they have to venture outdoors. But it seems many have yet to get the message.
This photo was taken earlier today and sent to one of our journalists. It shows people in close proximity as they wait to be allowed into a local HSBC branch. Our national inability to form an orderly line might be our undoing.
---
A COVID-19 warning for insurance providers
1.35pm The MFSA has sent out a circular warning insurance providers that they cannot issue health insurance policies which exclude COVID-19 cover. They've also had to warn providers that policy terms and conditions cannot be changed retrospectively or halfway through a policy term.
Read more about the warning.
---
What about St Luke's Hospital?
1.31pm Doctor and former PD leader Anthony Buttigieg has a suggestion: requisition St Luke's Hospital and put its 800-bed capacity to good use. The hospital is currently vacant, and Steward Global Healthcare have the keys.
---
More than 1,000 dead in Spain
1.24pm The coronavirus death toll in Spain rose to 1,002 on Friday after another 235 people died in the past 24 hours.
The number of cases also soared to 19,980, with 2,833 new infections confirmed.
The rate of growth in new infections slowed to 16.5 per cent (from around 25 per cent), but that might just be because testing labs cannot keep up. A government official said that the labs are "overwhelmed".
---
About testing
1.05pm The World Health Organization has urged countries to test for COVID-19 as widely as possible, to try and detect cases early and stop infections from spreading at the earliest possible moment.

Malta is doing pretty well when it comes to testing per capita figures (we ran 249 tests yesterday and 2236 in total), though the world leaders are arguably South Korea (which has set up drive-through testing centres and tested hundreds of thousands) and Iceland (which is gradually testing every single inhabitant, thanks to the help of a private genetics firm).

The contrast between high- and low-testers could not be more dramatic. Look at how South Korea and the US compare, for instance.
---
Expect lower-res YouTube videos
12.54pm Earlier, we reported that Netflix will be lowering its video quality in Europe, to help free up internet bandwidth.

YouTube has now said that it will be doing something similar – videos in the EU will now default to SD rather than HD.

The EU had asked streaming services to do their bit to ease pressures on internet networks.
---
How tests are carried out
12.29pm The tests for coronavirus are carried out in batches of three. At 9am, 2pm and 9pm, Gauci has explained.
Official recovery is only confirmed when you test negative twice, with those tests 24 hours apart.
---
People in recovery will be tested again
12.24pm Several of the 64 people in total diagnosed with the virus are in recovery now. But the authorities are going to test them 14 days later to ensure they still test negative, Gauci has said.
---
Details of new cases
12.20pm These are now 64 cases in Malta. These are the details of the new cases:
Case 1 - Maltese man living in Gozo, 69, who first had symptoms on March 16, was not abroad but possibly contracted it at a meeting on March 10;
Case 2 - Man, 63 who went to Italy, went under quarantine from March 11 and had symptoms on March 14;
Case 3 - Man, 45, returned from Istanbul on March 17, was with another person who is also being tested;
Case 4 - Maltese woman, 49, healthcare worker, who was not abroad or in contact with another patient, symptoms began on March 17;
Case 5 - Maltese woman, 71, who is partner of another confirmed case, she works with tourists, which is how she may have contracted virus;
Case 6 - Woman, 36, healthcare worker, who had symptoms on March 14 and likely had contact with another healthcare worker;
Case 7 - Spanish man, 54, who works in Malta and was in Madrid until March 17, when he had symptoms and has been in quarantine;
Case 8 - Indian man, 31, who lives and works in Malta and is part of a cluster of four already confirmed, who all worked together;
Case 9 - Maltese man, 61, who has bilateral pneumonia, and is being closely monitored, as he is the first case with medical complications;
Case 10 - Woman, 45, his partner, the pair may have had contact with someone who was abroad;
Case 11 - Woman, 30, mother of three-year-old boy who had contracted the virus ,and who started showing symptoms on March 18.
---
One of cases is elderly with complications
12.07pm Up until now, all those diagnosed with the virus have been healthy. But the new cases include an elderly person with complications, Superintendent of Public Health, Charmaine Gauci confirmed. The person is being treated at Mater Dei.
"Now more then ever, we need people to follow our instructions," she said. "We have had reports of people gouing out anyway to places where there are a lot of others. We need the entire population to listen to our advice."
---
11 new cases including first from Gozo confirmed
12.02pm The first case of coronavirus in Gozo has been confirmed. It is among 11 new cases of the virus out of 249 people tested.
---
Watch live update from the health authorities
11.58am The health authorities are due to give their daily news conference on the coronavirus situation in Malta, where they will announce the number of new cases.
How are other countries dealing with coronavirus?
11.38am Here's a quick snapshot of other countries outside of Europe and how they are handling the global pandemic.
In the US, California's 40 million residents are in lockdown and the country is also fast-tracking antimalarial drugs to deal with the virus.
China reported a second day of no new domestic cases.
In Argentina, President Alberto Fernandez announced a "preventative and compulsory" lockdown from Friday to March 31, while Brazil's Rio de Janeiro state will close its famed beaches as well as restaurants and bars for 15 days to try to contain the pandemic.
People line up to buy guns in California as the state's 40 million residents go into lockdown. Photo: AFP
---
Employers in tears over having to let staff go - PN MP
11.23am Earlier the PN held a news conference, once again slamming the government's aid package. MP Ivan Bartolo said overwhelmed business owners are in tears over having to let people go as a result of the coronavirus outbreak.
"For these people, especially those who have small businesses, their staff are not simply their employees, they become family. There are a lot of emotions involved," Bartolo said. The government's package, they said, included tax deferrals which would not be of any assistance to companies currently struggling to keep afloat.
The Lockdown Festival, live in your living room
11.12am It's been a challenging time for artists as entertainment venues shut and events are cancelled.
But three artists have launched a Lockdown Festival, starting at 8pm tonight to entertain a Malta in isolation. Check out the line-up here.
---
Plenty of legroom
10.55am Most people will never get the chance to fly on a private jet. But people flying to Malta today - the last day incoming flights are being permitted - are getting something close to that experience. Planes are practically empty.
Here's what the cabin looks like on a plane landing in Malta this morning.
---
Keeping your children busy
10.45am Scouts are all about the great outdoors. But in these times of quarantine, that's out of the question.
The UK Scouts have come up with a series of children's activities designed to keep their brains and hands occupied.
Check out their Great Indoors series of activities.
Meanwhile, many of you have been sending us their children's artworks. We'll be featuring them all a bit later in the day, so keep them coming by emailing us at newsroom@timesofmalta.com with the subject line 'Artworks'.
Happy birthday to Nicolai Schembri, who turns 7 today.
---
Radio stations unite to play 'You'll Never Walk Alone'
10.35am Radio stations all across Europe, including some in Malta, came together this morning to simultaneously play You'll Never Walk Alone.
---
Spare a thought for Greece
10.22am Authorities here warned yesterday that "the worst is yet to come" in the fight against the coronavirus and are bracing for our healthcare systems to take a hammering.
The situation is even worse in Greece, which has been through the wringer over the past years.
Greece only has half the European average in beds in intensive care units, thousands of doctors emigrated during its debt crisis and healthcare budgets were slashed.
---
Why was Italy so badly affected?
10.09am Theories about why Italy has had such a torrid time with the coronavirus - more people have now died of the virus there than in China - continue to emerge.
An article published by Wired highlights an Oxford University study led by Jennifer Beam Dowd which puts forward the hypothesis that Italian culture might have played a part in aiding the spread.
"Young Italians tend to interact a lot with their elders," Wired writes.
"Dowd's Italian coauthors note that young folks might live with their parents and grandparents in rural areas but commute to work in cities like Milan... the study's authors argue that this frequent travel between cities and family homes may have exacerbated the "silent" spread of the novel coronavirus."
---
Singers voice their support for Destiny
9.55am A group of local singers have come together to sing what would have been Destiny's Eurovision 2020 entry All of my love as a show of support for her. The idea came courtesy of Valentina Rossi.
---
Two more sub post offices close
9.47am Sub post offices in Kerċem and San Lawrenz will be closed until further notice, Maltapost has said.
---
WHO busts coronavirus myths
9.43am Everybody is discussing the novel coronavirus, but not everyone knows what they are talking about.
The World Health Organization has a mythbusting site providing factual information about the virus, its behaviour and effects.
Does the virus survive in hot weather? Is garlic effective in preventing infection? Are hand dryers effective in killing the virus?
The web page answers those questions and many more.
---
Valletta like never before
9.33am We spotted public cleansing officials disinfecting benches in Valletta this morning. There aren't many people to sit on them, though...
---
Around Europe
9.24am Let's take a look at some events in other European countries.
France is trying to work out how to bring back more than 130,000 of its citizens who are stuck abroad due to coronavirus containment measure.
In Italy, prime minister Giuseppe Conte has called on the EU to adapt its European Stability Mechanism to fight the growing COVID-19 pandemic. The ESM is basically the firefighting tool the EU uses whenever a member state is on the brink of bankruptcy.
The UK is expected to announce more, "unprecedented", measures to support businesses hit by the crisis. The Financial Times [paywall] has the full story. UK businesses have already made more than 200,000 people redundant so far.
Finland has said it will guarantee a €600m loan for its airline Finnair to ensure it does not go under.
Spain has fined its first people for breaching quarantine rules. El Pais has the story, together with a photo of one of the law-breakers caught red-handed by police.
Send us your children's works of art
9.02am Children stuck indoors have been getting creative to while away the time, and we've been sharing some of their artworks with you. Keep them coming - send us your children's drawings or creations at newsroom@timesofmalta.com.
Manuel Galea, 11, has his mind on the sea.
---
PN to hold a press conference at 10.30am
8.50am The Nationalist Party will be holding a press conference at their party HQ at 10.30am. We've been told that it's related to the COVID-19 situation but have no further details. We'll share a streaming link for you to watch it live when it is under way.
---
Big business 'has no shame' - Andre Callus
8.34am Moviment Graffitti activist Andre Callus says it is outrageous for big business owners to complain about not being given enough government help.
"I understand that this is a terrible situation for small business owners and the self-employed. They really need help and their fear is justified. But to have the country's biggest businesses, which have spent years swimming in wealth, tell us that the government is not giving them enough is shameful," Callus said.
"Remember that when these guys were making millions they didn't share any of the wealth with the rest of the people. So much so, that as you can see in the graph below, workers have over the years been getting a smaller slice of the wealth pie. Despite strong economic growth, Maltese wages remained low and the rich in Malta have among the world's lowest tax rates," Callus wrote on Facebook.
---
You can't stop the fireworks
8.29am It was a muted feast of St Joseph in Rabat yesterday, with public celebrations cancelled and the town's streets empty and silent.
But come darkness, fireworks lit up the night sky and gave locals something to smile about.
Photos: George Liapis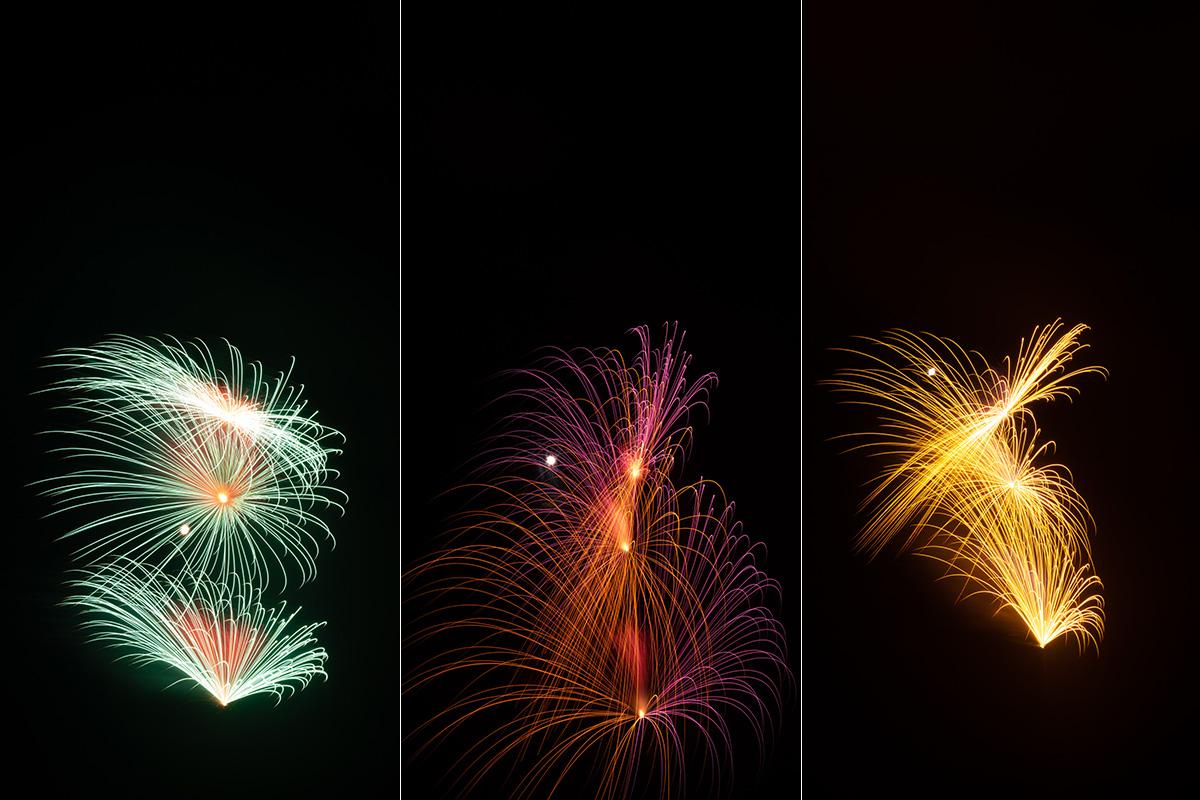 Photos: George Liapis
---
Exams still on... for now
8.21am Will O and A level examinations go ahead next month? Yes, for the time being - but a final decision will be taken in the first week of April. Claire Caruana has more detail.
---
Netflix to lower its video quality for 30 days
8.11am Netflix is to reduce the video quality of its streams in Europe for 30 days to reduce bandwidth consumption, the BBC is reporting, though the streaming service says users will still find the video quality good.
The decision comes after the EU asked streaming giants to serve video in standard - rather than high - definition, to ensure enough internet bandwidth is available during the crisis.
---
Final call for commercial flights
8.03am As of midnight, all commercial flights to Malta will be banned and the country's borders effectively shut. Maltese who are abroad have been rushing to get back to the country before that happens.
---
Independent journalism costs money. Support Times of Malta for the price of a coffee.
Support Us