DANCE
Dance Festival Malta
The second edition of Dance Festival Malta, being held between July 27 and 30, promises to an extraordinary showcase of talent and will feature an array of dancers from around the globe.
Among other performances is a solo performance titled Object by IVGI&Greben of The Netherlands, Xlokk by Moveo Dance Company and Farruca 5.0 by Puerto Flamenco (Malta/Spain), to be performed on July 27.
July 28 will see He/Him… She/Her… They/Them… Us by Yada Dance Company; Fragmented by Seed Dance, Autopilot by PKProjects, Among You by Luke Bugeja Gauci, Iż-Żifna tal-Poeta by Sarah Vella & Co., FR/ACT/US by Derida Dance Center (Bulgaria) and Ascent by Spellbound Dance Company (Italy).
Object by Ivgi & Greben (Netherlands), Formami by Spellbound Dance Company (Italy), Ordinary People by Frantics Dance Company (Germany) and Underneath by Lali Ayguadé Company (Spain) will be performed on July 29.
The final day will see Last Space by Frantics Dance Company (Germany), Urban Symphonies by Community Dance Performance (Malta/Israel), Pishpesh by SOL Dance Company (Israel) and hONdi'cap by Youcef Ouali Dance Company (France).
Performances will be held at the Valletta Campus Theatre, Spazju Kreattiv and the Manoel Theatre in Valletta. For more information, visit festivals.mt/dfm. Tickets are available from showshappening.com.
Move Dance Company will be presenting Xlokk, which will give life to the rich Maltese history that is so embedded in Maltese folk music. Photo: Facebook
MUSIC
Għaxaq Music Festival
The Grammy nominated reggae pioneers The Wailers and Italian singer-songwriter Marco Masini are the guest stars performing in the 2023 edition of the Għaxaq Music Festival being held on July 27 and 29.
The Wailers, who are coming to Malta as part of their world tour, will be supported by Mark Micallef Costa and Band on July 27. DJs Jonathan Gonzalez and MC Badboy Stefan from Somadacrew International Sound DJ J Joy will bring the night to a close.
On July 29, Kurt Calleja will warm up the evening before the performance of Masini, who is currently celebrating his 30-year career. The event will end with sets by deejays Sue and Pierra Cordina.
Entrance is by donation but VIP tickets are available from showshappening.com.
The Wailers will be performing on July 27. Photo: Shutterstock.com
Gué live in Malta
Italian rapper and record producer Gué Pequeno is headlining an event at Gianpula Main Room on July 26.
To date, Gué has released seven albums and composed songs with various other artists, such as Sfera Ebbasta and Marracash.
At Gianpula, he will perform live some of his neverending list of hits, with DJ TY1 in the booth.
Tickets from showshappening.com.
Gue Pequeno. Photo: Facebook
Sacred music concert
The Jesuits' Church in Valletta is hosting a concert of sacred music to celebrate the donation of a painting of St Gianna Beretta Molla on July 27.
Sopranos Hannah Tong and Michaela Agius, accompanied by harpists Jacob Portelli and Laetitia Troisi de Menville, will perform a series of classical arias.
These include pieces by Mozart, Handel, Loyd Webber, Smetana and Vivaldi among others, and the world premiere of a composition by Mathew Ward.
Entrance is free but donations will be collected for the shelter Dar Tgħanniqa ta' Omm.
Ondekoza
Pjazza Teatru Rjal is hosting a show by Ondekoza, a Japanese troupe specialising in taiko drumming, on July 28 at 8.30pm.
The drummers live together in what was once an elementary school situated in the rural setting of Higashi Chichibu-mura, in Saitama, Japan.
Their principle of "running and drumming as one" is reflected in the energy they put in each of their performance which feature traditional Japanese melodies and styles.
Tickets are available from ticketline.com.mt.
DCapitals live at the Ċittadella
The eighth edition of the event will see the DCapitals Big Band performing with special guest Ivan Grech and resident singers Francesca Sciberras, Gail Attard, Eliża Stellini, Alexia Micallef and Fabian Galea on July 29 at 9pm.
The band will once again be under the baton of George Apap.
The event forms part of the Cittadella Arts Festival. Admission is free. For more information, visit the event's Facebook page.
DCapitals Big Band. Photo: Facebook/DCapitals
Malta Society of Arts anniversary concert
The sixth concert in the series celebrating the Malta Society of Arts' 100 years at Palazzo de la Salle, in Valletta, will feature the Carlo Muscat Trio on July 27.
The concert will feature original music by local saxophonist and composer Carlo Muscat. Together with Oliver Degabriele and Joseph Camilleri.
They will perform a repertoire of new pieces written specifically for this line-up as well as some older, rearranged tunes.
The compositions derive inspiration from various styles of jazz, from swing to Latin and contemporary.
For more information about the programme and tickets, visit artsmalta.org.
The concert series, directed by Karl Fiorini, is supported by Arts Council Malta under the Programme Support Scheme.
The 80s and 90s Music Festival
K Music Events is holding another edition of their 80s and 90s festival in Kirkop on July 28 from 8pm onwards.
Taking part are deejays Renato Vella, Sue and Alex Grech. The festival will be headlined by a tribute act to Modern Talking, Modern Talking Reloaded.
Donations will go towards Inspire Malta.
For more information, visit the event's Facebook page.
Sfera Ebbasta live in Malta
The king of the Italian trap scene, Sfera Ebbasta, is back in Malta, where he will perform his chart-breaking hits at Gianpula Main Room on July 30.
His hits include Italian Anthem, Mamma Mia, Mi Fai Impazzire, Pablo, Tran Tran' and Happy Birthday.
Tickets are available from showshappening.com.
Sfera Ebbasta. Photo: Shutterstock.com
THEATRE
Chicago
Local theatre company Arthaus is presenting Broadway's longest-running American musical Chicago at the Hilton in St Julian's between July 28 and 30.
The musical, a dazzling and satirical look at fame, justice and the media machine, features catchy, sexy music and timeless lyrics by John Kander and Fred Ebb, and a funny and intelligent book by Kander and Bob Fosse.
The show is recommended for an audience over 13 years of age. For tickets, click here. VIP packages are also available.
Cast members of Chicago. Photo: Facebook/Arthaus MT
FilM
Kinemastik International Short Film Festival
Kinemastik is organising the 19th edition of its festival at the Msida Bastion Historic Garden on July 28 and 29.
Each night a number of short films will be screened, followed by music events.
The festival is appropriate for people over 18 years of age.
For more information, visit the Kinemastik or the event's Facebook page. Kinemastik is funded by Malta Arts Council through an Investment in Cultural Organisations.
Filmgoers at a previous edition of the Kinemastik International Short Film Festival. Photo: Kinemastik
MISCELLANEOUS
Malta International Food Festival
Triton Square in Valletta is hosting another edition of the food festival until July 25. One can savour mouth-watering food from around the world, and enjoy acoustic sessions and full band gigs on the main music entertainment stage.
This year, there is also be a healthy corner offering workshops and discussions on healthy living, food intolerances and veganism.
The event starts daily at 6pm. For more information and updates, visit the event's Facebook page.
Farsons Beer Festival
The 41st edition of the popular beer festival is taking place at the picnic area in Ta' Qali from July 27 to August 5.
As in previous years, there will be plenty of food and beer options besides musical entertainment on three stages: a main stage, rock stage and Casa Electronica.
For a list of performers and more details, look up the event's Facebook page or website.
Red Electric will be headlining the main stage on July 28. Photo: Farsons Beer Festival
Readings from Xtaqt li kont merkurju
The anthology of poems
A musico-literary event is taking place on July 27 at Couvre Port in Vittoriosa, binding together 61 poets from around the globe, 24 Maltese translators, 25 years of Inizjamed, and 17 years of the Malta Mediterranean Literature Festival.
Its title, xtaqt li kont merkurju, is the first line of one of the poems featured in an anthology of the same name published in 2022 during the Malta Mediterranean Literature Festival.
Readings will be held in Maltese and there will be both music and a glass of wine. Among the readers will be Keith Borg, Leanne Ellul, Antoine Cassar, Jean Paul Borg, John P. Portelli, Rita Saliba, Simone Inguanez, Ken Scicluna, and the editors of the anthology dedicated to Maria Grech Ganado: Kit Azzopardi, Claudia Gauci and Justine Somerville.
Noah Fabri will be playing music during the event.
Entrance is free. This event, supported by the Vittoriosa local council, is being held in the run-up to the Malta Mediterranean Literature Festival 2023 taking place between August 21 and 27.
For more information, visit www.inizjamed.org or the event's Facebook page.
Gozo Ceramics Festival
The 10th edition of the Gozo Ceramics Festival is taking place on July 29 between 5.30 and 11pm at Xlendi Bay.
Forty-five ceramic artists will be creating works live. There will also be torch lights, live music, street arts, raku firing.There will be free hands-on activities for children with animation. A free park and ride service on both sides of Xlendi will be available.
Meanwhile, a collective exhibition of ceramic arts is taking place at Cittadella Cultural Centre in Victoria until August 27.
For more information, visit the festival's Facebook page.
Iljieli Melleħin
The event's poster
The Mellieħa local council is organising the 14th edition of the event for all the family between July 28 and 30 from 7.30pm onwards. Among others, there will be music, dance and historical events and entertainment for all ages.
These include a night of traditional Maltese music, għana; concerts by Kevin Borg and his band, MARA and a tribute show to Elvis Presley, titled One Night With You! featuring Josuel; a medieval show by Project Lazarus Malta and Legio X Fretensis; crafts and paintings exhibitions; a magic show by Alfred the magician and fireworks spectacles.
Among other places of interest, the Sanctuary of Our Lady of Mellieħa and the World War II shelters will be open till late.
Activities will take place in Misraħ il-Parroċċa and Misraħ iż-Żjara tal-Papa Ġwanni Pawlu II. For a detailed programme, visit the event's Facebook page Iljieli Melleħin 2023.
---
VISUAL ARTS
MCAST ICA Festival
The seventh edition of the MCAST ICA Festival is celebrating the creative achievements of talented students of 11 bachelor of arts (honours) courses at the MCAST Institute for the Creative Arts in Mosta.
Their artworks will be on display at Spazju Kreattiv in Valletta until July 30.
For more information, click here.
Baħħ
Baħħ is artist Peter Seychell's first solo exhibition, after exhibiting co-jointly with Carmel Bonello last December in an exhibition titled Nuances.
Translated as void, Baħħ is an exploration of silence, solitude and rediscovering oneself amid unspoiled nature. In fact, this exhibition concentrates on landscapes away from these shores, a cry for solitude that one finds in the sprawling countryside of our northern neighbours.
However, there is another side to Seychell's oeuvre, his meticulous ink drawings in which fantastic scenarios are created, scenarios in which flora and fauna are integrated like fairy-tale narratives.
Baħħ, curated by Mark Mallia and hosted by Gemelli Art Gallery, Ta' Qali, is on until July 29.
Read more about the exhibition in this Times of Malta review.
Whispers of Dusk by Peter Seychell
24. 46. 50. 97.
Valletta Contemporary is hosting a collective exhibition featuring the works of Carlos Garaicoa, Gerold Miller, Jurgen Ostarhild and Yeoul Son.
Curated by Norbert Francis Attard, the numerical title of this exhibition draws inspiration from an old telephone dial with numbers and letters that 'spell out' the initials of the four artists participating in the exhibition. Hence, Garaicoa becomes 24, Miller becomes 46, Ostarhild is 50 and Son is 97.
The four artists push the boundaries of the aesthetic by either experimenting with media, incorporating new technologies and digital realities or addressing social, political and economic issues.
The exhibition runs until July 29. The gallery is open from Wednesday to Saturday from 2 to 7pm.
Installation view of 24. 46. 50. 97. featuring work by Carlos Garaicoa. Photo: Facebook/Valletta Contemporary
Symphonic Dreams
Sculptor Ġanni Pace has opened an exhibition showcasing his latest works at Palazzo Ferreria in Republic Street, Valletta, entitled Symphonic Dreams.
The works on display aim to depict nature using different images and expressions, rough texture and eroded forms. There are sculptures in terracotta, Maltese stone, stucco and wood. The exhibition includes two busts of the artist's parents.
Part of the income from the exhibition, which runs until August 3, will go to the Malta Community Chest Fund.
Works by Ganni Pace on display at Palazzo Ferreria in Valletta.
Shrine: Finding Solace in the Chaos of Life
Baptism of Venus by Alexandra Aquilina
Alexandra Aquilina's debut solo exhibition is taking place at MUŻA in Valletta until August 13.
The screen printer and multimedia artist based between Malta and Berlin tackles grandiose themes of life, spirituality and mortality with teenage arrogance and child-like wonderment, resulting in art that is both raw and intimate, disjointed and coherent at the same time.
Her work invites the viewers to reflect on the duality of nature, humanity and spirituality, universal concepts which are deeply rooted and explored from within the complex island microcosm.
The exhibition is curated by Lisa Gwen.
Read more about the artist and the exhibition on X2, a new website by Times of Malta.
Wabi Sabi
Il-Kamra ta' Fuq in Mqabba is hosting an exhibition by Sasha Vella titled Wabi Sabi until August 15.
Related to landscapes, objects, and even human beings, the notion of 'Wabi Sabi' can be understood as an appreciation of beauty that is doomed to disappear, or even as an ephemeral contemplation of something that arguably becomes more beautiful as it ages, fades, and acquires a new essence. Vella embraces this philosophy through her photographic work.
In her non-conventional process-based approach, Sasha typically seeks to document natural elements that bear witness to the passage of time through erosion, decay and change. This includes mountains, rocks and humans, dealing with matter that relates to the threat of ceasing to exist.
This debut solo exhibition features a selection of photographic work from the past four years, with some photographs shot on film that expired over 40 years ago.
For opening hours, visit the gallery's Facebook page.
Read more about the exhibition in this Times of Malta review.
Secheda 1 by Sasha Vella
Francesco Zahra (1710-1773) 250th Death Anniversary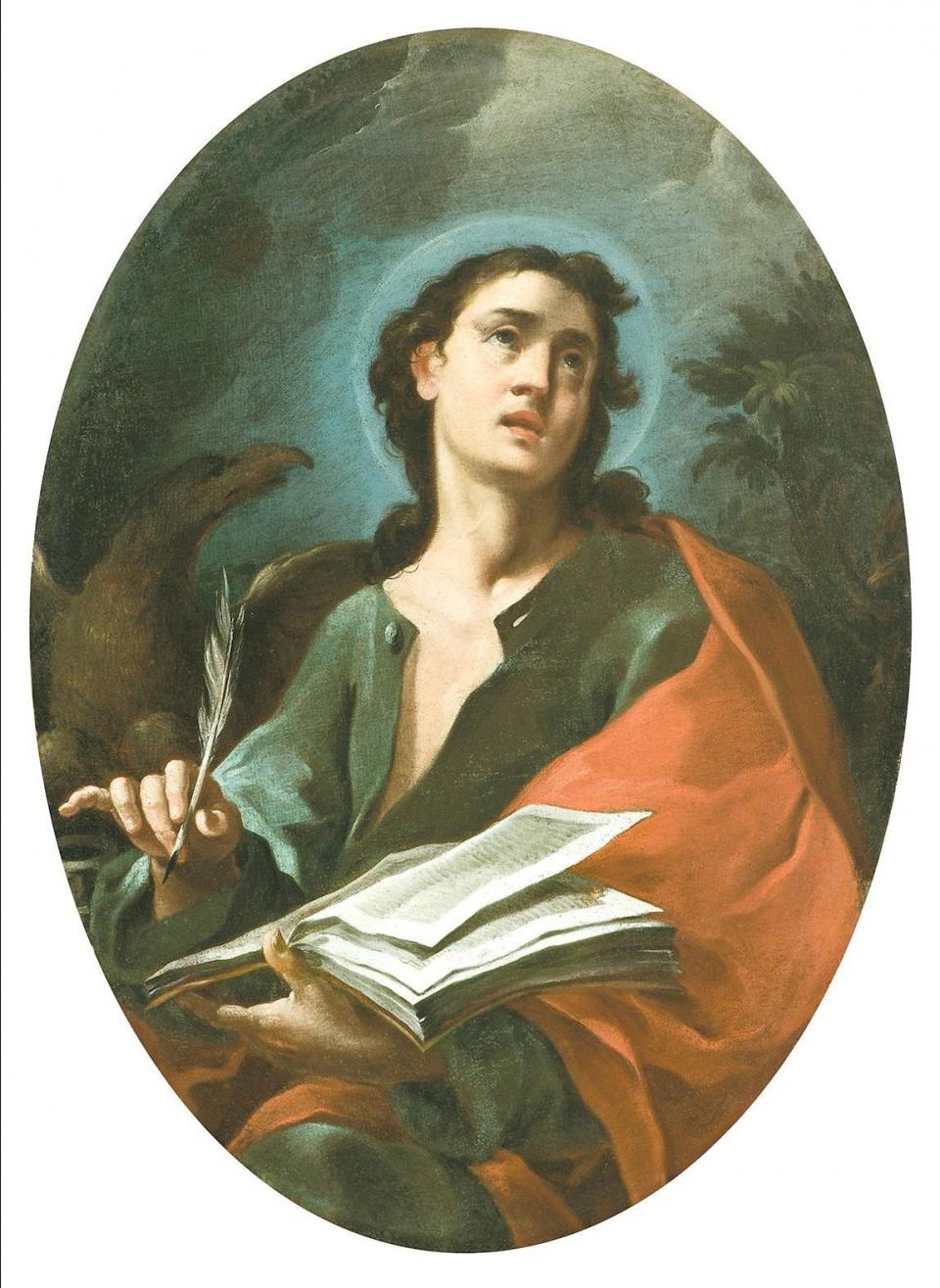 St John the Evangelist by Francesco Zahra
Il-Ħaġar Museum in Victoria is commemorating the death of Francesco Zahra, generally considered to have been the greatest painter in Malta during the 18th century, in a landmark exhibition until September 3.
No fewer than 62 works by Zahra are on display. The exhibition also includes works by Buhagiar's father and brother, his artistic rival Enrico Regnaud and the Rome-trained French artist Antoine Favray, who arrived in Malta in the 1740s.
The exhibition, curated by Keith Sciberras, forms part of the 26th Victoria International Arts Festival, an event co-sponsored by the museum, which came to an end on July 10.
The museum is open daily from 9am to 5pm. Entrance is free. For more information, visit the museum's Facebook page.
Read more about the exhibition in this Times of Malta review.
Context
A new exhibition is bringing together four Maltese artists, Ryan Falzon, Madeleine Gera, Anna Grima and Paul Scerri at Bureau Iniala in Valletta.
This collective exhibition is a cohesion of four artistic languages; the artists were not limited thematically in an intentional curatorial decision. The term 'context' gives purpose and order through a standardisation of parameters that are supposed to have withstood the test of time.
In a context of togetherness, these four artists are exploring a poetic recontextualisation of sorts, in a warlike post-pandemic world that is thirsty for an aesthetic recalibration.
Context is a Times Events and Bureau Iniala collaboration, hosted at 37, Old Treasury Street, Valletta. It is open from July 26 to September 5.
Man with a Parakeet by Madeleine Gera
Xara Art Collection 2023
A collective art exhibition is being held to raise funds for Id-Dar tal-Providenza.
The exhibition will be launched during an annual charity dinner taking place at the Xara Lodge, l/o Rabat, on July 26, but then it will move to the atrium of The Xara Palace in Mdina for four weeks.
The nine participating artists, Andrew Borg, Paul Camilleri, Mary de Piro, Rachel Galea, Carmel Grixti, Lawrence Pavia, Wibke Seifert, Sophie Stilon and Kenneth Zammit Tabona, will donate 20 to 50 per cent of the sale of proceeds of their art tothe Siġġiewi home.
The event is held under the distinguished patronage of Mgr Joe Galea Curmi, Auxillary Bishop of Malta, and Fr Martin Micallef, the director of Dar tal-Providenza.
Soap to Think With
Norbert Francis Attard is holding a solo exhibition at Gozo Contemporary at 11, Triq Mongur, Għarb.
Curated by Ann Dingli, the exhibition features works made out of soap and soap boxes besides other materials to highlight links between massive events in national history that we might otherwise have not made.
A catalogue featuring critical essays by Paul Sant Cassia, Ann Dingli and Nikki Petroni and a prologue by Gabriel Zammit accompanies the exhibition, which is dedicated to Marisa Vella (1960-2020).
Soap to Think With can be viewed by appointment by calling on +356 7904 1051 or sending an e-mail to norbert@norbertattard.com.
Read more about the exhibition in this Times of Malta interview with the artist and curator.
Body Builder (left) and Super CV by Norbert Francis Attard.
OTHER EXHIBITIONS
Ancient Tea With New Glamour
The China Cultural Centre in Malta is hosting a new exhibition under the theme of 'Tea for Harmony', co-organised with the Xi'an Municipal Administration of Culture and Tourism.
Featuring intriguing displays, artefacts, paintings and photographs from the city of Xi'an, this new exhibition opens a window into the enduring significance of tea in Chinese culture.
A Tang-style gilded tea set made of bronze gold and silver is the main attraction. Other exhibits include a batch of royal teaware items that were unearthed in 1987 at the ancient Buddhist Famen Temple in northwest Shaanxi and a modern reprinted thread-bound edition of The Classic of Tea, considered to be the first known monograph on tea in the world, written by Lu Yu between 760 CE and 762 CE, during the Tang Dynasty.
One may visit the exhibition, which will remain open until the end of this year at the China Cultural Centre, 173, Melita Street, Valletta. The centre is open Monday to Friday from 9.30am to noon, and from 1.30 to 4pm. Entrance is free. Reservation is advised for group visits at events2023ccc@gmail.com.
---
whatson@timesofmalta.com