MUSIC
SummerDaze Festival 2023
The biggest musical festival on the Maltese islands is back with a week of music and parties.
Global superstars Black Eyed Peas, Zara Larsson, D Block Europe and Farruko, supported by Charlie Hedges, are performing at the main event on August 15, in collaboration with BBC Radio 1 Dance Anthems X and Creamfields.
The second main event, held together with Radio M20, will see various Italian and 1990s artists performing on August 18. These include Salmo, Elettra Lamborghini, Fred de Palma, Haddaway and Double You. Deejays Albertino, Fargetta, Molella and Preziosa, round up the line-up.
Besides the above, Italian electronic music group Meduza performed at Café del Mar in Qawra on August 13, German electronic music producer Paul Kalkbrenner is playing at Uno in Ta' Qali on August 14, Italian artist Shiva is performing at Uno on August 16. There will also be a pool party at Splash and Fun Park on August 17.
For all the details and tickets, visit the event's Facebook page and summerdazemalta.com.
Haddaway is one of the artists performing during the festival's second main event on August 18. Photo: Shutterstock.com
Glitch Festival
The electronic musical festival is back for its sixth edition until August 16.
With seven stages on offer, the event features a curated list of industry titans, live acts and rising stars.
Having kicked off with an opening party in the Valletta ditch on August 13, the main festival will take place on August 14 and 15 at Gianpula Village. The festival will come to an end with a boat party.
For more information, visit glitchfestival.com.
Malta International Piano Festival
The Malta Piano Academy is organising the Malta International Piano Festival at the Malta Society of Arts seat, Palazzo de la Salle, in Valletta, between August 16 and 22.
The event opens with a concert of piano music by living composers performed by Milica Lawrence (Malta) on August 16, followed by The Birds Are Back, an evening of jazz music and improvisation on August 18 by pianist Andreas Günther (Germany) and Yordan Kostov (Macedonia) on the accordion, and Kinderstücke: Musical Toys, a concert by Tricia Dawn-Williams (Malta), on August 19.
The International Piano Competition will take place on August 18 and 19, with a Winners' Concert taking place on August 20. Entrance for this concert will be free.
The festival continues with a classical piano recital by Anthony Caccio (Italy) on August 21. The closing concert Dance in Music on August 22 will see performances by pianists Bojana Sovilj (Norway), Sandra Stojanovic (Italy) and Milica Lawrence (Malta).
For more information and tickets, click here.
Għajnsielem Fest 2023
The Busker will be performing at Għajnsielem Fest.
The 25th edition of the festival is taking place on August 17, featuring various local singers and special guests, including baritone Charles Buttigieg and Eurovision Song Malta winners The Busker.
Other artists performing on the night are Deborah C, Albert Lauren and Loredana Agius, Angelo Muscat and Charlene Rae.
The event will be compered by John Bundy, who also hosted the first edition of the festival in 1996.
There will also be an educational corner about the sea thanks to the Corallo Malta-Italia Interreg programme. Entrance is free. The event is being held in collaboration with Cultural Heritage Directorate, Ministry for Gozo.
For more information, visit the event's Facebook page.
A Tribute to Rock Legends
A night of rock music featuring The Rock Troupers and supporting band Upperlip will be held on August 18 in Lourdes Street, Mġarr, Gozo, at 9pm.
Entrance is free.
The Rock Troupers. Photo: Facebook
Mania: The Abba Tribute
Island International Touring, in association with TAL Entertainment, is presenting Mania the Abba Tribute at the Hilton Malta in St Julian's on August 19 at 8pm.
Since their formation in 1999, MANIA have been captivating audiences worldwide. Their recent accomplishments include a successful run in London's West End and an 80-date sell-out tour in the US.
Tickets are available from showshappening.com.
Rock for Richmond
The fourth edition of Rock For Richmond is being held on August 19 at the Greek amphitheatre in Mosta.
The event will feature performances by Kym Pepe, Joon and Brikkuni. Proceeds from the concert will go in aid of The Richmond Foundation, an NGO working in the area of mental health.
Tickets are available from trackagescheme.com.
---
FILM
Disney's 100th anniversary celebration
KRS Releasing Ltd, in collaboration with The Walt Disney Company and in partnership with all local cinemas, is celebrating Disney's 100th anniversary with a programme of films this summer.
These include classic, ground-breaking Disney films selected from almost every decade of the centenary such as the original animated versions of Bambi, Peter Pan and The Jungle Book.
Bambi is showing from August 18.
For more information, visit the KRS Releasing Facebook page.
The event's poster
Gozo Film Festival
A three-day long event promoting local and international film-makers is offering the public free viewing of selected movies, spanning different genres at the Citadel in Victoria from August 18 to 20.
Among others, the films Carmen (2022), Is-Sriep Reġgħu Saru Velenużi (2021) and Pinocchio (2019) will be shown. 30 short films will also be screened.
There will also be a number of workshops, including one for children aged 5 to 11.
For more information and details of screenings, visit the event's Facebook page. Also read this Times of Malta preview.
Filmgoers at a previous edition of the Gozo Film Festival. Photo: Facebook
Metallica M72 World Tour live
⁠The Eden Cinemas in St Julian's is broadcasting live (delayed) Metallica's M72 World Tour from Arlington, Texas, on August 19 and 21.
This global theatrical event will see the band playing two nights with two completely different setlists, with songs from across the group's 40+ year career, ranging from 1983's classic Kill 'Em All to 2023's new release 72 Seasons.
The #M72 tour will feature a bold new in-the-round stage design that relocates the famed Metallica snake pit to centre stage, so that fans will have a complete 360⁰ view of the show.
For tickets, visit edencinemas.com.mt.
---
MISCELLANEOUS
Fireworks Spectacular
The Saint Mary Fireworks Factory in Mqabba is presenting its annual fireworks display on August 14 from 9.30pm onwards.
This year's show, Fireworks Spectacular, will include over 12,000 shots and will be divided into six parts.
One of the highlights is The Tower of Rock, which revolves around the 'Tower of Light', a 60-metre-high steel structure from which thousands of mortars and synchronised effects inspired by rock songs will be launched.
The evening will end with mechanised ground fireworks near Mqabba square. There will be an attempt to break a national record.
More information is available here.
Fireworks being let off during a previous edition of the Mqabba fireworks display.
Motorcycle pilgrimage
The parishes of Dingli and Mġarr, Malta, are inviting motorcyclists to join in the sixth edition of a fundraising pilgrimage on August 15, the feast of the Assumption of Our Lady.
Bikers are to gather on the parvis of the Mġarr parish church at 9.15am, to leave for Dingli at 9.45am.
On arrival at Dingli parish church, they will be given a commemorative token. Mass will then be held at 11am.
Funds raised this year will go in aid of Valletta's soup kitchen.
Riders during a previous edition of the pilgrimage. File photo: Times of Malta
Wirja Santa Marija
Villa Rundle Gardens in Victoria is hosting the annual exhibition, featuring fruit and vegetables, birds and poultry and agricultural machinery besides artisanal work and crafts.
There will be traditional folk singing besides various livestock competitions.
The event is being held until August 15. Opening hours: August 14 from 10.30am to 11pm and August 15 from 7 to 11am.
Pinta Beer Beer Festival 2023
The second edition of Pinta Beer Festival is taking place in Triton Square, Valletta, from August 17 to 20.
Malta's brewers and beer importers will be at the event, providing over 300 different beers, as well as interactive games, competitions and workshops.
Local bands will entertain the crowd, with further entertainment and arcade areas throughout the festival.
There will also be a new club night area, hosting a themed night each festival day, and a new sports area, in collaboration with Malta Local Clubs United in Combat Sports, hosting kickboxing, K1, MMA and boxing tournaments.
A special family-friendly area will be set up, with fun fair rides, animation and virtual reality rides, together with vendors selling a variety of crafts.
For more information and updates, visit the event's Facebook page.
The main stage at last year's Pinta Beer Festival. Photo: Facebook
Freestyle rap competition
Underground Sound is hosting a freestyle rap cypher competition on August 19 at La Bottega in Valletta. Entry and participation is for free.
The rapper that is crowned freestyle rap king/queen of Malta will win a €200 cash prize. First and second runners-up will also get a monetary reward.
The event, titled Gin & Juice Freestyle Rap Competition Malta 2023, is taking place from 6pm to 1am. For all the competition details, click here.
Summer Carnival 2023
Buġibba, Birżebbuġa and Marsascala are hosting this year's Summer Carnival from August 18 to 20.
Floats, art exhibitions, dance competitions and other carnival activities will take place in the three localities as follows: in Buġibba on August 18, in Buġibba and Birżebbuġa on August 19 and in Marsascala on August 20, from 8pm onwards.
The event is organised by Festivals Malta in collaboration with the respective local councils.
For more information, click here.
A float during a past edition of the Summer Carnival. Photo: Elisa von Brockdorff
Festa Lwien
The Malta Crafts Foundation is hosting another edition of the festival celebrating Maltese culture, including local food, music and authentic hand-made artisanal products, at Ta' Qali Artisan Village on August 19 from 7.30pm onwards.
Traditional decorations will line some of the streets, and traditional games will be organised for children and adults.
Ta' Verna Folk group and Bernie & Pod will entertain the crowd, while popular comedian duo Danusan will compere the evening.
Entrance is free. More information is available here.
Lejla Rinella
The small Kalkara bay is hosting an event for all the family, featuring music, food and entertainment on August 19.
The guest performers will be Luke Chappell, Owen Luellen, Destiny, Ivan Grech and DJ Sar.
For more information, visit the event's Facebook page.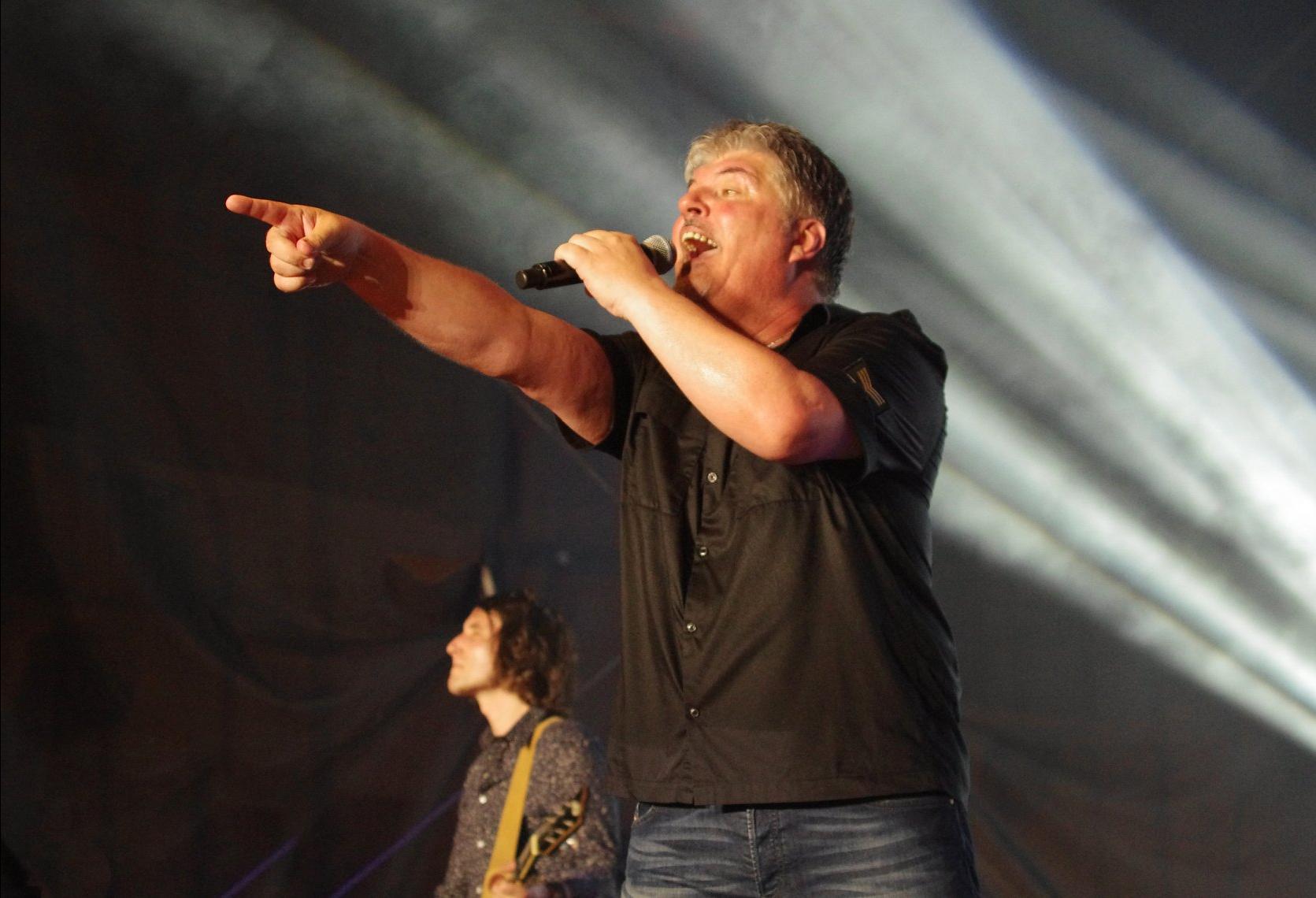 Ivan Grech is one of the singers performing at Lejla Rinella. Photo: Facebook
VISUAL ARTS
Wabi Sabi
Il-Kamra ta' Fuq in Mqabba is hosting an exhibition by Sasha Vella titled Wabi Sabi until August 15.
Related to landscapes, objects, and even human beings, the notion of 'Wabi Sabi' can be understood as an appreciation of beauty that is doomed to disappear, or even as an ephemeral contemplation of something that arguably becomes more beautiful as it ages, fades, and acquires a new essence. Vella embraces this philosophy through her photographic work.
In her non-conventional process-based approach, Sasha typically seeks to document natural elements that bear witness to the passage of time through erosion, decay and change. This includes mountains, rocks and humans, dealing with matter that relates to the threat of ceasing to exist.
This debut solo exhibition features a selection of photographic work from the past four years, with some photographs shot on film that expired over 40 years ago.
For opening hours, visit the gallery's Facebook page.
Read more about the exhibition in this Times of Malta review.
Green City: From Floriana to Mdina
A collection of recent paintings by Danish artist, sculptor and architect Rune Bo Jakobsen is gracing the Palm Court Lounge at The Phoenicia Malta throughout the month of August.
Green City: From Floriana to Mdina features a collection of land and streetscapes with the aim to draw attention to the available greenery of the Maltese islands..
In a subliminal way, the exhibition conveys an important urgent message: 'We can choose to make Malta green', Jakobsen says.
Also significant to this exhibition is a 2.8-metre-high sculpture titled Green Heart which is exhibited in the gardens of hotels.
Green City: from Floriana to Mdina is open until August 30.
One of the works by Runo Bo Jacobsen on display at The Palm Court Lounge, The Phoenicia.
Francesco Zahra (1710-1773) 250th Death Anniversary
Il-Ħaġar Museum in Victoria is commemorating the death of Francesco Zahra, generally considered to have been the greatest painter in Malta during the 18th century, in a landmark exhibition until September 3.
No fewer than 62 works by Zahra are on display. The exhibition also includes works by Buhagiar's father and brother, his artistic rival Enrico Regnaud and the Rome-trained French artist Antoine Favray, who arrived in Malta in the 1740s.
The exhibition, curated by Keith Sciberras, forms part of the 26th Victoria International Arts Festival, an event co-sponsored by the museum, which came to an end on July 10.
The museum is open daily from 9am to 5pm. Entrance is free. For more information, visit the museum's Facebook page.
Read more about the exhibition in this Times of Malta review.
Context
An exhibition is bringing together four Maltese artists, Ryan Falzon, Madeleine Gera, Anna Grima and Paul Scerri at Bureau Iniala in Valletta.
This collective exhibition is a cohesion of four artistic languages; the artists were not limited thematically in an intentional curatorial decision. The term 'context' gives purpose and order through a standardisation of parameters that are supposed to have withstood the test of time.
In a context of togetherness, these four artists are exploring a poetic recontextualisation of sorts, in a warlike post-pandemic world that is thirsty for an aesthetic recalibration.
Context is a Times Events and Bureau Iniala collaboration, hosted at 37, Old Treasury Street, Valletta. It is open until September 5.
La Malavita by Ryan Falzon
Xara Art Collection 2023
A collective art exhibition is being held to raise funds for Id-Dar tal-Providenza.
The exhibition was launched during an annual charity dinner taking place at the Xara Lodge, l/o Rabat, on July 26, but it is now on display at the atrium of The Xara Palace in Mdina for four weeks.
The nine participating artists, Andrew Borg, Paul Camilleri, Mary de Piro, Rachel Galea, Carmel Grixti, Lawrence Pavia, Wibke Seifert, Sophie Stilon and Kenneth Zammit Tabona, will donate 20 to 50 per cent of the sale of proceeds of their art to the Siġġiewi home.
The event is held under the distinguished patronage of Mgr Joe Galea Curmi, Auxillary Bishop of Malta, and Fr Martin Micallef, the director of Dar tal-Providenza.
Soap to Think With
Norbert Francis Attard is holding a solo exhibition at Gozo Contemporary at 11, Triq Mongur, Għarb.
Curated by Ann Dingli, the exhibition features works made out of soap and soap boxes besides other materials to highlight links between massive events in national history that we might otherwise have not made.
A catalogue featuring critical essays by Paul Sant Cassia, Ann Dingli and Nikki Petroni and a prologue by Gabriel Zammit accompanies the exhibition, which is dedicated to Marisa Vella (1960-2020).
Soap to Think With can be viewed by appointment by calling on +356 7904 1051 or sending an e-mail to norbert@norbertattard.com.
Read more about the exhibition in this Times of Malta interview with the artist and curator.
Body Builder and Super CV by Norbert Francis Attard. Photo: Valletta Contemporary
The Wind Blows… Waves in All Directions
Spazju Kreattiv is hosting an exhibition as part of the EuroPride 2023 programme.
Using Maltese and Tunisian contexts as parallel bases for this exhibition, artists and activists from 11 Mediterranean countries reflect on the past, present and future, as well as their community and their own identities with running themes of resistance through activism, gender expression, sexual liberation and self exploration throughout the exhibitions.
The exhibition, which opens on August 11 and runs until October 29, is co-curated by Bobb Attard & Mohamed Ali Agrebi. For more information, click here.
---
OTHER EXHIBITIONS
Ancient Tea With New Glamour
The China Cultural Centre in Malta is hosting a new exhibition under the theme of 'Tea for Harmony', co-organised with the Xi'an Municipal Administration of Culture and Tourism.
Featuring intriguing displays, artefacts, paintings and photographs from the city of Xi'an, this new exhibition opens a window into the enduring significance of tea in Chinese culture.
A Tang-style gilded tea set made of bronze gold and silver is the main attraction. Other exhibits include a batch of royal teaware items that were unearthed in 1987 at the ancient Buddhist Famen Temple in northwest Shaanxi and a modern reprinted thread-bound edition of The Classic of Tea, considered to be the first known monograph on tea in the world, written by Lu Yu between 760 CE and 762 CE, during the Tang Dynasty.
One may visit the exhibition, which will remain open until the end of this year at the China Cultural Centre, 173, Melita Street, Valletta. The centre is open Monday to Friday from 9.30am to noon, and from 1.30 to 4pm. Entrance is free. Reservation is advised for group visits at events2023ccc@gmail.com.
---